Steps To Be Taken While Starting Your First eCommerce Business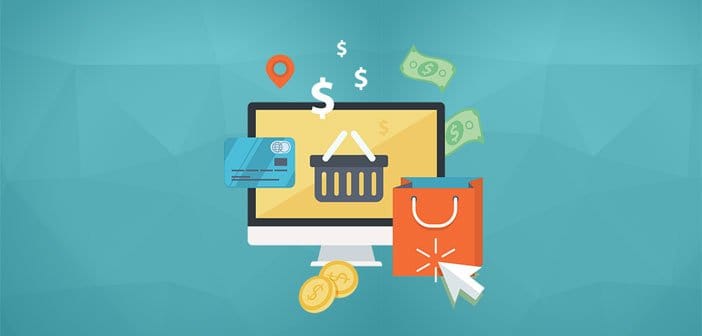 E-commerce website designing is all about executing the journey to checkout all your most wanted products to make available as quick as possible. In-order to proceed with smooth eCommerce business, users should follow few expert tips to design their eCommerce websites highly engaging to customers.
1. Merchant account
An online merchant account enable users to make credit card payments. If any user is already accessing a merchant account for their retail business purposes, then contacting their merchant account organization to find out if his/her existing account will allow them to accept orders that are being placed online. But if there is no merchant account, then it is recommended to activate his /her merchant account with easy registration steps by filling up the desired merchant account registration form in few easy steps.
2. Payment gateway
As we all are aware of this fact that an online payment gateway process automatically authenticates user regarding an online credit card payments processes. But many newly activated e-commerce process waits until their sales have reached a certain level to add a payment gateway access method. One such example is LetMeShop e-commerce software where a user can easily start dealing with various eCommerce  businesses without a payment gateway validation and can add it at any time whenever it is required.
3. eCommerce Software Tools
By working with the best ever e-commerce software known as LetMeShop, users can work with an option of choosing a plan that fits their necessities. This professional plan of working with LetMeShop e-commerce software offers user with sound foundation accessibility with many other best marketing working features to help them b with their their designed eCommerce websites.
4. Security Certificates Availability
Every e-commerce website needs a proper security certificate to work in a systematic way. One such e-commerce security software that LetMeShop recommends is GeoTrust to all of their customers for smooth function of their e-commerce business. GeoTrust processes all types of security requests by installing the specified certificate on the eCommerce website.
5. Designing Websites
LetMeShop makes it easy for people to design numerous of professional e-commerce website designs with minimum technical skills with several other feasible e-commerce design packages.
6. Developing Privacy With Proper Terms And Conditions
In almost every case, most of the businesses are required to validate various privacy policies  that informs every people what they should be doing with the kind of information that are gathered on the websites. It is always good to develop a detailed set of terms and conditions for use to allow people to stay informed about what is to be done.
7. Publishing Your Website
Publish your e-commerce website as soon as possible because sometimes it might take months for your e-commerce websites to get noticed by top most search engines.
Registering your e-commerce websites with all the major search engines and directories is an essential step to be taken into consideration by business people as well as e-commerce website designers.This is one of the most important steps for developing and designing an e-commerce website. By avoiding an automated process for your e-commerce website registration, it might ake few time to perform it individually for every major search engines and directories.
8. Managing Your eCommerce Website
Managing your e-commerce website is extremely an essential steps to be taken for developing an e-commerce business in the beginning. To be on the top-most list of e-commerce sectors, your e-commerce website should be properly managed by you. One need to continuously adjust all the major and essential changes done and stay updated, set up promotions and various special offers, changing the content on your e-commerce home page by focusing on developing contents to keep your e-commerce business highly for various brand search engines so as to compete with this highly competitive technology world.
Getting in touch with different experienced business people and developers or by enabling an email or call, whenever in doubt, will always let users develop and maintain a successful online e-commerce businesses as well as websites.
Choosing and purchasing a suitable eCommerce website theme will keep your e-commerce business at higher level than any other e-commerce businesses. Determine a proper web hosting criteria to install your various advance e-commerce themes in-order to help you keep your e-commerce themes updated from every aspects.
Shared Hosting for e-commerce business beginner is sufficient to run their e-commerce business. Shared Hosting prices varies, depending on hosting capabilities and reputation of hosting provider person. Shared Hosting easily allows to manage up to 1000 visitors a day for any beginner eCommerce shop. The more visitors you are paying to, the more attention to the VPS hosting is required, so that it can withstand more traffic with numerous of powerful technical server parameters that comprises of power processing, CPU, RAM, bandwidth, number of databases and the number of domains hosted.