Cloudways Hosting Review – A managed cloud hosting service worth your time and money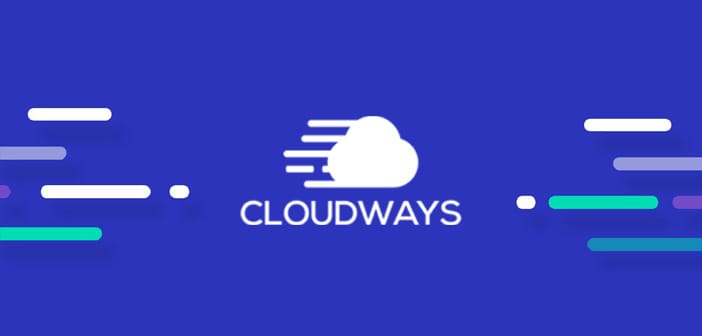 Cloudways is a managed cloud hosting service provider where you choose the cloud provider and Cloudways automatically connects their platform to it which makes it incredibly easy to manage. You pay a small monthly premium vs going direct in exchange for the management platform and support when you need it. There are many web hosting companies out there, but choosing one that you won't regret afterward is difficult. Among the different providers, Cloudways will surely catch your attention with its unique but simplified approach to web hosting.
Cloudways is Malta-based company works with 5 top cloud providers including Amazon Web services, DigitalOcean, Vultr, Linode and Google Cloud. These five provide the infrastructure, but you don't need to set up a direct account with them as Cloudways will set things up for you. As a managed hosting platform, Cloudways will help you deploy your website in just several clicks and within a few minutes. It supports not only WordPress but also PHP, Magento, Joomla, Drupal, Larvel and other open-source tools.
General Problems with Hosting Services
In order to choose the best hosting platform for launching your website online, you should first identify your hosting needs. Certain factors such as host speed, reliability, uptime, upgrades and hosting features including add-ons are a must.
As a fully-managed hosting provider, it will free you from worries and hassles of operating your server need. Cloudways is specially designed to make things super easy and simple, without costing you a lot or sacrificing the must-have web hosting features.
Features of Cloudways
Cloudways is mostly known as a WordPress hosting platform. You can easily setup things in few clicks, like SSL installations, HTTPS redirects, backups, and other tasks that can be tricky for not-so-experienced users.
Here is a key features of Cloudways:
Simplicity and Choice
5 Cloud Providers
All PHP Apps Supported
Unlimited Applications
Innovative Control Panel
Worry-Free Experience
24/7 Expert Support
Managed Backups
Managed Security
CloudwaysBot
Performance That Scales
Optimized Stack
Advanced Caching
PHP 7 Ready Servers
CloudwaysCDN
Best Managed Cloud Hosting for:
WordPress
A powerful managed hosting for WordPress and WooCommerce takes away cloud server related hassles so you can scale your website the way you want. Their Cutting-Edge Managed Web Hosting features include advanced caches coupled with Breeze, a simplified Cloudways cache and CloudwaysCDN for fast performance. They all come together to provide a seamless web hosting experience.
Magento Ecommerce Cloud Hosting
Cloud Hosting for Magento web apps that comes with built-in caching technologies including Cloudways Full Page Cache along with CloudwaysCDN for fastest speed. Their Magento-Focused Managed Web Hosting features simplify the overall experience and ensure optimal performance so you can focus on growing your business.
Laravel
The perfect way of deploying and managing Laravel powered applications on top cloud hosting providers. Their Hosting Platform simplifies dev workflows so that developers can focus on business logic rather than hosting and cloud server hassles.
Custom PHP Server Deployments
We understand that custom PHP applications can have a wide range of hosting requirements. Hence, Their hosting platform is designed to provide maximum flexibility, freedom, and convenience that ensures problem-free deployment and near-instant scalability.
Cloudways Pricing
Pricing is another thing which I like at Cloudways that depends entirely on your choices. That is, it depends on which cloud hosting provider you choose and what resources you want from that provider.

Conclusion – is it worth the money?
I have used number of hosting platforms over the internet, however, some lack in providing the right customer service, some provide incomplete features, some demand high price rates while others are so low that they put quality at risk.
But when I came across to Cloudways and it's features I can't wait my self to share it with you. It's offering you complete features at economical price rates. The customer support is great. The user-friendly interface makes it a breeze to work with, unlike CPanel powered hosts.
I really like what Cloudways is doing. Sure you can go directly to the various cloud hosting providers, but for the modest premium you pay, you get the Cloudways control panel and more importantly, support.
So what are you waiting for? Try it today and see whether this is the right hosting for you.
Launch your very own Managed Cloud Server and host a web application and see how it works. Whether it be a design for blogger, a small or large business website, an online store or a social forum, Cloudways make hosting as easy as it gets.
The great thing is that there's no risk to trying it out. You can get started with a free three-day trial to experience all of the functionality. Give it a try and see if it works for you.