Black Friday – WordPress Deals and Discounts Offers 2014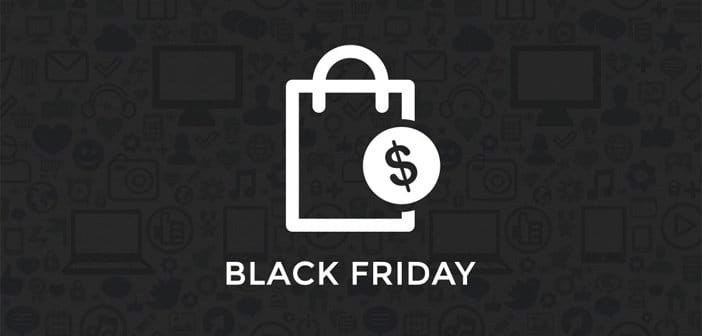 Black Friday is coming and it's that time of year again when you can get some huge deals and massive discounts in what has become the biggest shopping event of the year – Black Friday and Cyber Monday. All of us have been waiting for these next few weeks. It's time for Black Friday & Cyber Monday deals with cut-down prices everywhere!
As a blogger, this is the perfect time to shop for anything online, and usually discounted prices are live 2-3 days before Black Friday and some of them continue till cyber monday. This is the best day for choosing your own website related products like themes, plugins, hosting and make your website look perfect.
Be sure bookmark this page to check back throughout the week, as we'll be updating this post with new deals and coupons as they're announced. Here the Top WordPress Deals with best Discounted Prices:
WordPress Themes :
Theme Trust : Add two themes in your cart, and get 1 theme free of them by using coupon code: 1free
Tesla Themes : Get 50% off on all WordPress Themes & Subscription Plans with coupon code: WEEKENDSALE14
MyThemeShop : Get any WordPress theme for only $9.
Theme Junkie : Get 50% off on membership plan with coupon code: RENEW
CssHero : Save up to 60% on our plans. Grab this opportunity as it won't happen ever again! (No Code Required)
Studiopress : Get every theme StudioPress make, now and in the future, for ONLY $399.95! (No Code Required)
RichWP : Get 15% off on all purchases + 1 free theme with discount code: richthanx
Frogs Themes : Get 50% off with coupon code: blackfri2015
Magazine3 : Get 40% discount on all single theme with coupon code: BIGDISCOUNT2014, (28th November 2014 till 1st December 2014).
Photocrati : Get 50% off at only $45.50 from Black Friday to Cyber Monday. (No Code Required)
Ink Themes : 3 WordPress themes + 2 plugins + graphics only for $79. (No Code Required) (25th November to 1st December 2014).
CssIgniter : Get 40% off on any purchase with coupon code: BLACKFRIDAY
Bluchic : Get 30% off with coupon code BC14THX. (Till 2nd December 2014).
Theme Furnace : Get 50% off on all membership with coupon code: THANKSGIVING. (Offers end on 2nd December 2014).
Graph Paper Press : Get 35% off on WordPress themes with coupon code: BFCM2014. (Monday 24th November to 2nd December 2014)
Cubic Themes : 20% discount on all WordPress themes and club memberships with coupon code: BLACKFRIDAY4WP. (Ends in 28th November 2014).
---
WordPress Hosting :
WP Engine : Get 4 months free hosting for an annual plan. by using coupon code: CyberHosting14. (Till 2nd December 2014).
Media Temple : $10 for the first month of DV Level 1 hosting, now with SSDs! Promo code : DVSSD10
Flywheel : Get 50% off on all annual hosting plans. (No Code Required) (Until 1st December)
A2 Hosting : 50% discount on the Turbo plan with the coupon: BFRIDAY
Hostgator : 75% Off All Hosting Packages
Hurry up! and start your own WordPress websites. If you know any other Black Friday deals and discount offers on WordPress products please feel free to share it in comment or contact us so we can update them here. Thank You.!