40 Best Minimalist WordPress Themes of 2015
Pleasing the cyber audience is becoming trickier as the competition is spiraling to new highs with each passing day. But if you have good content and useful products/services, you do not need to worry. The online medium will reward you very well provided you invest in the right kind of WordPress theme. You know you have to catch the attention in seconds and hence, your site must look good, load fast and function efficiently on different devices. To look good, it is not necessary to own a fancy site with frills. Minimal can make the most impact.
And guess what? Best Minimalist WordPress Themes are quite easy to get and they are fabulous formulas for success. Minimal templates can serve all types of niches. Even glamorous segments like fashion and retail will do well in their companionship. Not convinced? Just go through the collection we have presented below.
Here, you will find 40 terrific minimal style themes of WordPress. Spike is one such sample that packs minimalism in a spicy style, without altering its simplicity and elegance. Similarly, lots of templates are present here that define minimalism in new styles. You will be simply bowled over by the variety and class.
Best Minimalist WordPress Themes
Best
Baked by MyThemeShop, Best is a modern and minimal Magazine WordPress theme with numerous features and an engaging design. It loads quickly, caters to all viewing devices, carries parallax effect and is also ready for customization. The icing on the cake is that it has been optimized for search engines and advertisers. If you like you can also use it for review sites.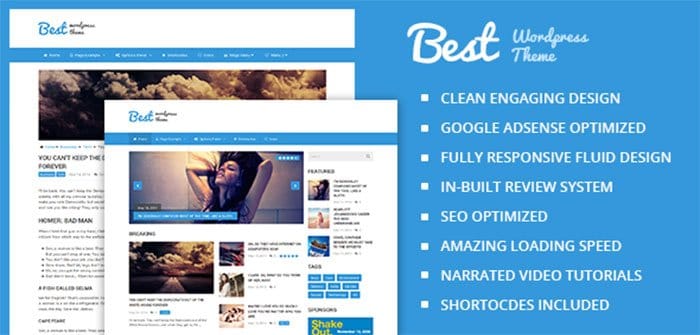 Price : $35
---
Stage
The perfect stage for one page sites, Stage comes with an optional framed page layout that creates a very sophisticated look. The elegant typography maximizes readability and the modern features take care of search engines thoroughly. You are sure to admire this beautiful and brilliant sample.
Price : $60
---
Spike
Minimalism takes a colorful avatar with Spike. This bright and colorful WordPress blog theme offers a sleek post slider, smart widgets, shortcodes and the best optimizations of MyThemeShop. It also makes use of latest HTML5 and CSS3 techniques along with mobile-ready display.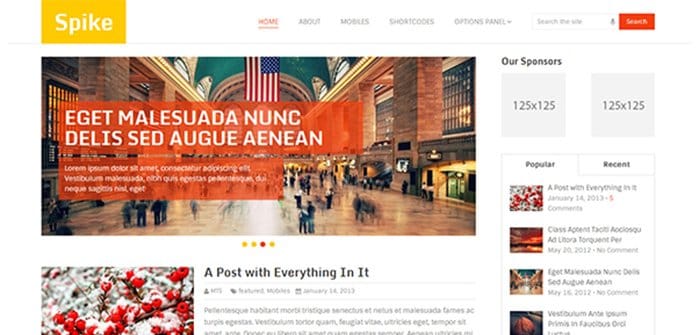 ---
Corporate
A cool and crisp Corporate has been developed for portfolios, businesses, companies, app developers and anything alike. Its professional looks coupled with modern properties give you amazing service and you will be off to a great start soon after getting it installed.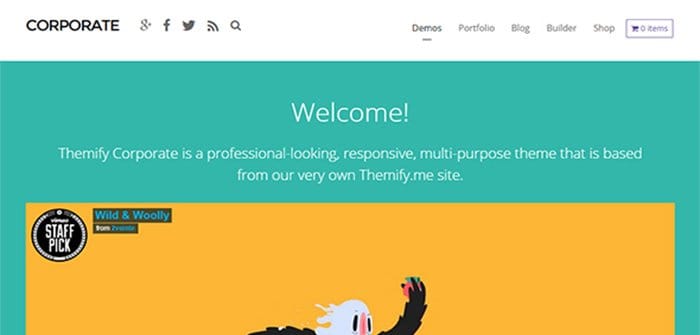 Price : $49
---
Estate Plus
Constructed for real estate niche, Estate Plus is a fully-featured professional template with minimalist approach. It is loaded with dslDXpress Plugin that allows your users to search for available properties quite easily. Other features include mega menu, powerful page builder, responsive design, infinite colors, retina display and much more.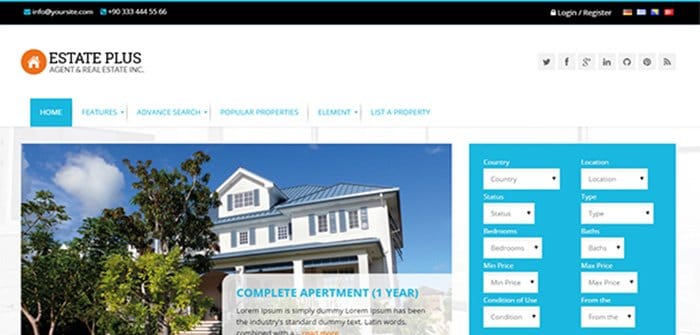 Price : $48
---
Emma
A sweet wedding theme with an equally sweet name, Emma carries a lightweight design along with a fashionable clean look. This template is quick and also possesses the Live Customizer using which you can make changes on the fly. It holds all the contemporary functions that are needed to catch eyeballs and search engines.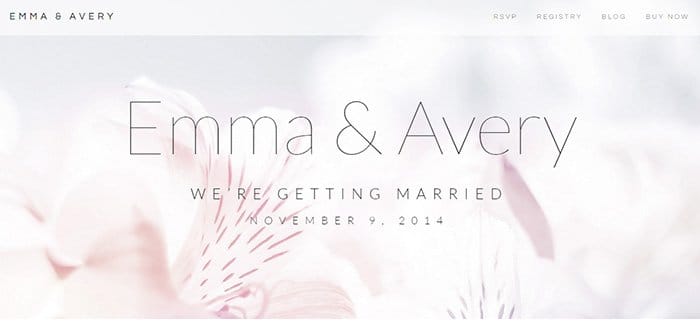 Price : $43
---
Artemida
A newly launched minimal WordPress blog theme from ColorTheme, Artemida is creative and stylish as well. Its clean and intuitive design is supported by loads of features like 2 pagination type, 4 header layouts, 9 widgetized areas, 6 custom widgets, 2 blog layouts and much more.
Price : $38
---
Writer
Designed for all kinds of bloggers and publishers, Writer carries a comprehensive approach. Either you have a penchant for images or audios or simply love the written word, Writer has got you covered. It offers you 4 different frontpage layout options, customization modules, responsive layout and all the sought-after features.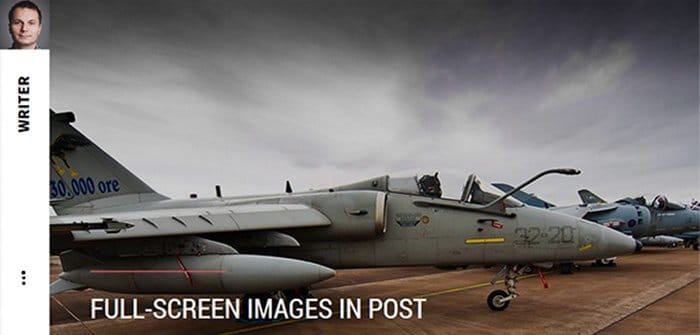 Price : $47
---
The Law
Here is a clean and professional theme for the legal fraternity. The Law is fully responsive and comes with Powerful theme options, RTL & WPML readiness, WooCommerce support, Drag and Drop Page Builder, etc. It is a perfect minimal solution that lives up to your expectations fully.
Price : $58
---
Vogue
Minimalism makes for a smart fashion statement and Vogue certifies it very forcefully. This elegant and content-centric WordPress theme has got tons of sleek features. It is responsive, totally customizable and optimized for search engines. Fit for blogs, magazines and eCommerce platforms, it comes at a super friendly price as well.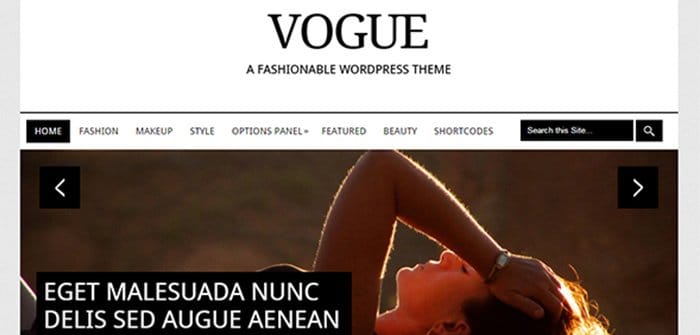 Price : $35
---
Backer
Make the most of this minimal crowdfunding theme and raise funds without any hindrance. Backer is an ideal theme to start your fundraising website. Focused and frills-free, it is quite easygoing and gives you a very user-friendly interface to get started with.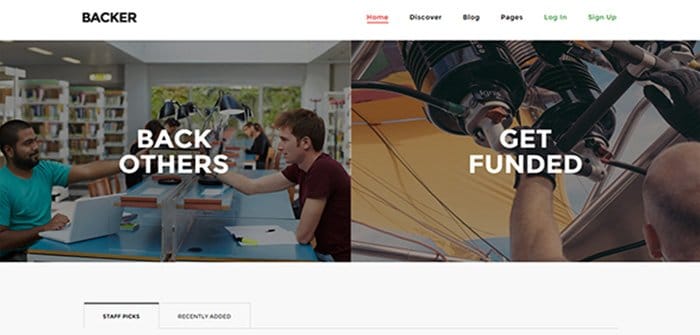 Price : $53
---
Minimalist
Want the full focus on your content? Go for Minimalist. This is a clean and minimal theme from MyThemeShop with the most updated features. It is totally flexible and fits well with all types of blogs.
Price : $35
---
Spooner
Cooked by ThemesKingdom, Spooner has been developed for restaurants and similar segments. Its customizable home page lets you bring in your own designs and the responsive layout gives your dishes and drinks best highlight. You are certainly going to enjoy this delicious premium package.
Price : $45
---
NewArt
Meet NewArt- a minimalistic and elegant portfolio theme that lets you be the creator of your site. Its Drag & Drop page builder places all the control in your hands and the smart features are enough to keep you going. Do check it out once.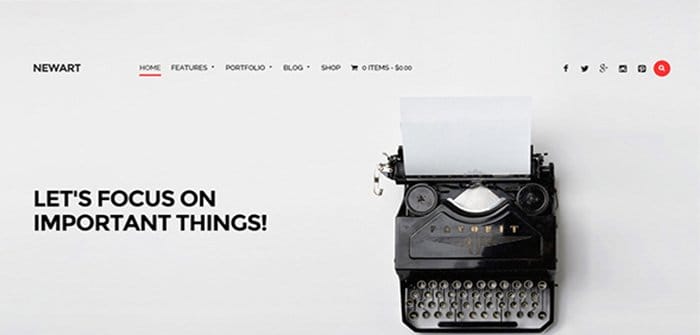 Price : $43
---
Jotter
Designed for bloggers and online magazines, Jotter is a reader-friendly theme. It has been designed with the latest standards in mind and manages to impress your target audience very quickly. Its simplicity and strength are certainly going to
Price : $39
---
Niceblog
Appropriately named, NiceBlog is a clean and contemporary blog theme with a strong arsenal of useful features attached in its body. It gives you many styling elements to choose from and makes sure the focus never veers away from your content. This premium template is worth a demo for sure.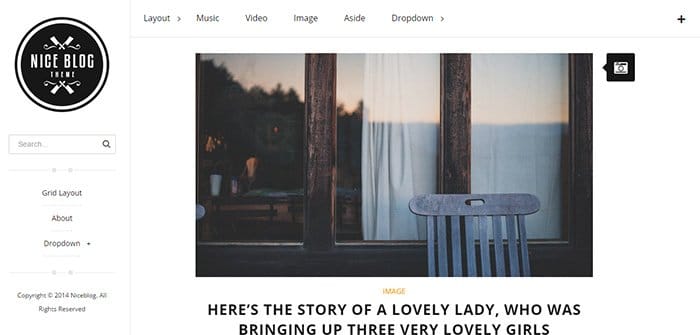 Price : $43
---
Peak
Powered by the modern flat design, Peak is a multipurpose theme with a fully flexible body. It is very fluid and fits in with all types of devices without any complaint. It brings for you the best of aesthetics and functionality.
Price : $59
---
Giggs
Built to serve agencies and portfolios, Giggs is a minimalist WordPress theme with an Advanced Page Builder and many modern features. Bases on a clean and lightweight codebase, it is quite harmonious with designers and gives them all the freedom to mold it in their way.
Price : $48
---
Side Box
Your creativity is best showcased with the minimal and efficient Side Box. Its clean and responsive design is nicely complemented by infinite scroll. The visitors will love to scour your creations as the layout is highly intuitive.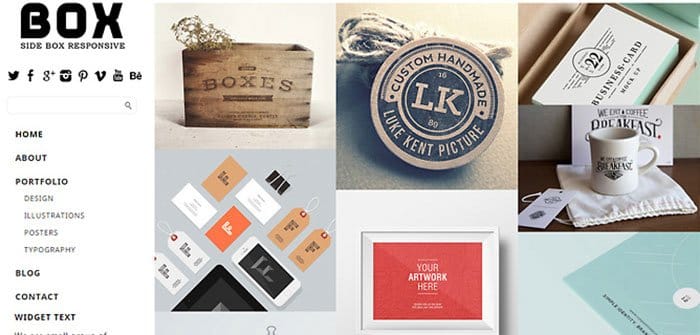 Price : $39
---
StorePro
A minimal eCommerce theme, StorePro offers you a clean and beautiful design with a banner slider on the home page. It creates a sound impact and since the template is mobile-ready, you can reach out to maximum number of customers. This ThemeJunkie offering has been optimized for conversions and thus, leads to quick gains at a fair price.
Price : $49
---
Portfolio
A deal with awesome prizes attached in its DNA, Portfolio is the ideal theme for showcasing your best projects. No matter which creative discipline you come from, it will fit you just the way a glove fits a hand. What is more, you do not have to spend a single penny to bring it home. It is absolutely free.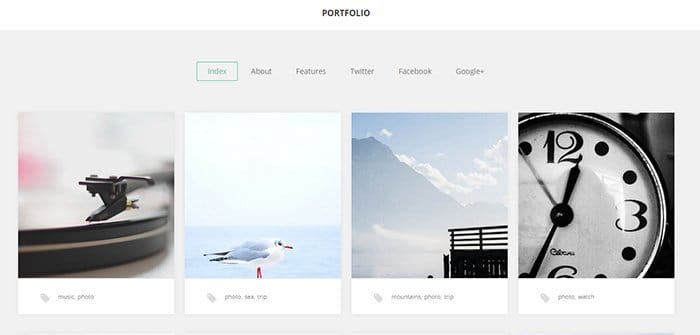 Price : $47
---
Videozoom
Carrying a powerful video slider, Videozoom is a vivacious and advanced WordPress theme. It can play self-hosted videos as well as those from other sites. The template is cleanly coded and carries a minimal approach that aids speed, making your site load quickly on any and every viewing device.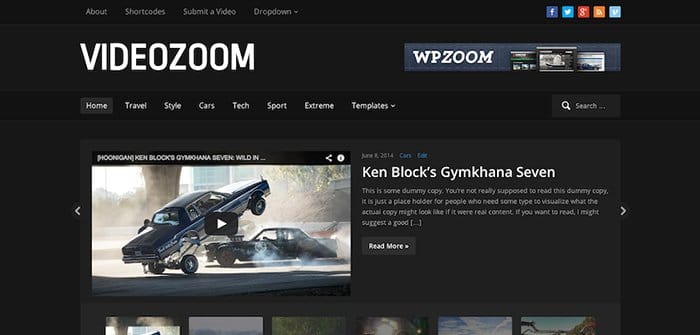 Price : $59
---
Journee
This is a strong and feature-rich Magazine WordPress theme with great ability to make you famous. Journee adapts easily according to the viewing device and has been optimized for ads and search engines. This Tokokoo product is fully competent to cater to the modern times.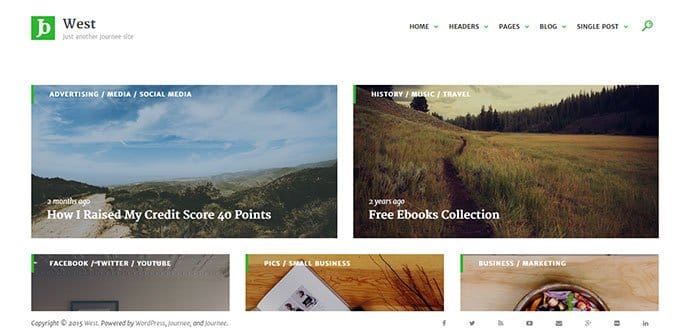 Price : $79
---
Portex
An effective portfolio theme, Portex has been developed for all kinds of creative people. It displays your work in style and brings optimum exposure for the same. The template is crisp and competent with full focus on wrenching desirable results.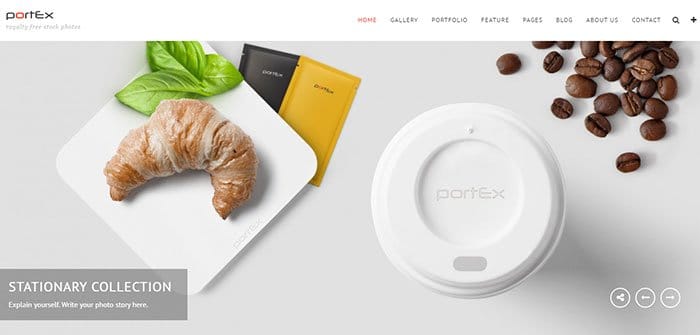 Price : $48
---
TruePixel
Finding the balance between minimalism and style is tricky but TruePixel does so quite effortlessly. This responsive WordPress theme from MyThemeShop gives your content best exposure and you can reach your destination in simple and easy steps. Just install, upload and you are ready for the show.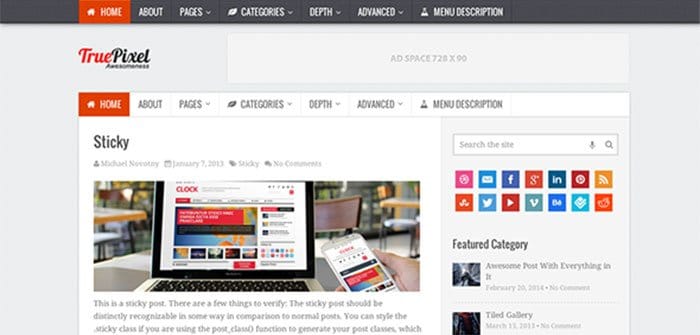 Price : $35
---
Revant
Revant is a content-conscious magazine WordPress theme with stylish layout and powerful features. It has got all the standard features needed to make heads turn. This template is also customizable and lets you design as much as you like.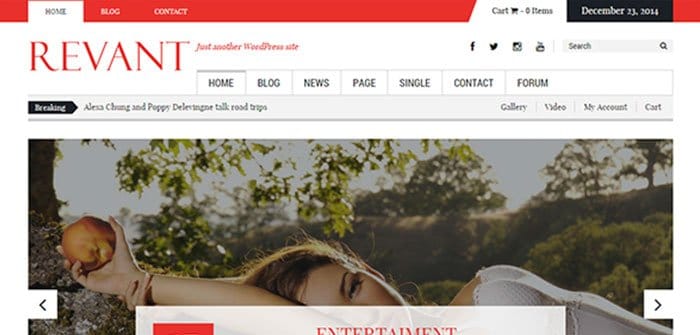 Price : $58
---
SimpleWox
A smart and simple blogging solution, SimpleWox offers you a clean and intuitive design with tons of features & options. You get 3 pagination type, 5+ blog layouts, widgetized areas, custom widgets and lots more. This template is as smooth as butter that you can spread any which way you like.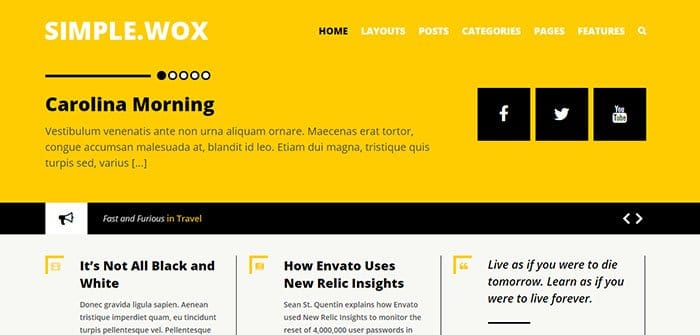 Price : $43
---
Rabat
Looking to make money through a coupon site? Here is Rabat, a minimal-yet-modern theme with grid layouts. Its infinite scroll and fluid layout lure your visitors in an instant. The template ensures high click through rate and you can certainly expect immediate results.
Price : $79
---
Glamour
Designed for business sites, Glamour is a smart theme with the right kind of minimal design. It complements the corporate niche perfectly and holds adequate features to bring you what you want. With this template as your guide, your web journey is going to be exciting and efficient in every way.
Price : $58
---
TrueNews
A content-centric Magazine WordPress theme, TrueNews treats your site with great skill. Its widgetized home page along with the responsive layout and modern features give you a suitable platform to flash you content. Here, you can be sure of popularity and revenue coming your way.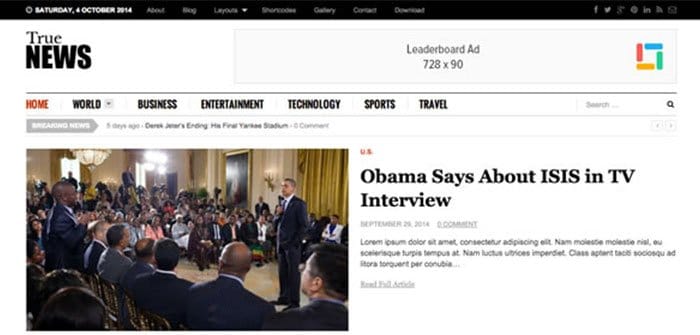 Price : $49
---
Lovey Dovey
Lovey Dovey is a crisp WordPress wedding theme. It is easy-to-use, elegant and efficient. With it, creating an awesome wedding site is no big deal as you will get full support to realize your dreams. What is more, you will have to devote very less time and you can avail the best service at a fair price.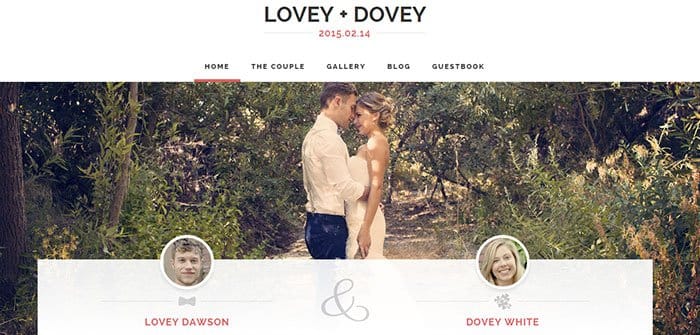 Price : $48
---
Katana
Katana is a modern business theme that carries a cool tile grid design where you can organize your content in separate tiles and set optional overlay effects and background images. This template is also slideshow ready and fitted with the most modern functional features.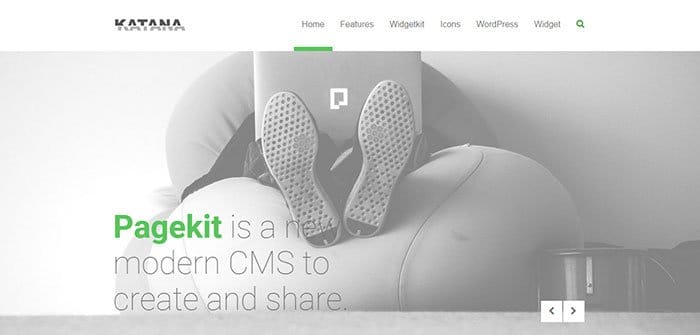 Price : $59
---
Flathost
A fresh hosting WordPress theme, Flathost features a responsive design along with the much coveted Drag & Drop Page Builder. It is also compatible with WHMCS-Bridge plugin and carries all the necessary characteristics you will ever need to win clients and customers.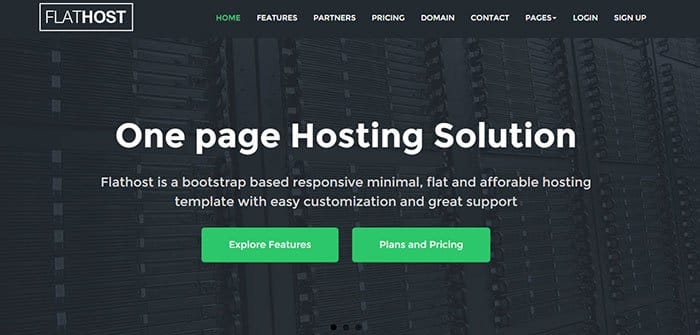 Price : $48
---
Border Grid
Border Grid is a bright portfolio theme with clean design and minimal layout. It is suitable for all types of creative agencies and professionals. The template carries requisite features only and avoids bloating.
Price : $39
---
BLG
Coded with HTML5, CSS3 and jQuery; BLG is a powerful and pleasant WordPress theme. Its clean and minimalistic style is very flexible and you get complete support from the well documented tutorial. This template is fit for beginners as well as veterans.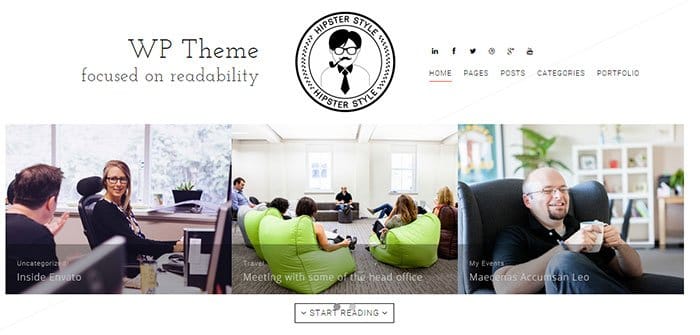 Price : $48
---
Duo
Duo is a performance-oriented theme best suited for small businesses that sell services. It is also fitted with WooCommerce Bookings extension and lets your visitors book your services directly from the homepage. This premium template offers to be a profitable choice and hence, a demo is must.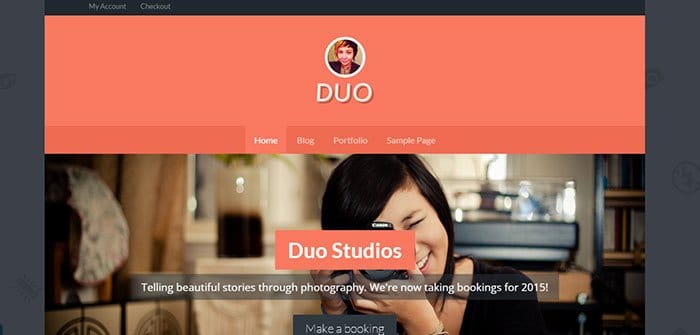 Price : $39
---
Singkarak
A latest blog theme with minimalist approach, Singkarak carries a clean and compatible design. It is fully responsive and customizable. You are free to design it in your style and this is possible with clicks and drag and drop.
Price : $43
---
Capital
Served for education and organization sites, Capital is a multipurpose theme having a widgetized homepage and events integration. It lets you select from unlimited color choices and the dynamic homepage builder gives you enough liberty to create what you want.
Price : $59
---
FACTS
Fitted with multiple features, FACTS is a minimalist and flexible WordPress theme that will go well with the corporate, creative and photography niche. It helps you build the most spectacular and unique site and that too for a reasonable price. FACTS has got its facts right and you will also feel the same when you take the demo.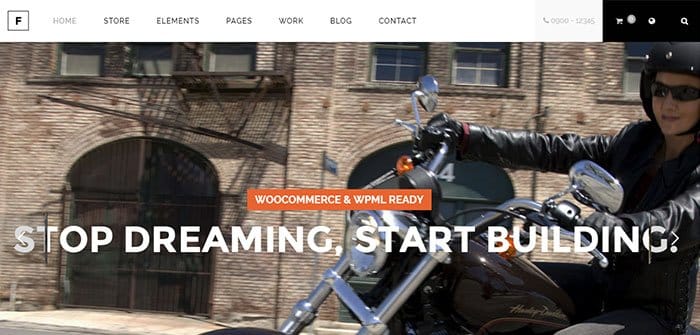 Price : $58
---
Schema
A super fast theme from MyThemeShop, Schema comes with an ultra-SEO friendly design. Its custom options panel, swift shortcodes, widgets along with the pixel perfect design give it a super coveted status. It also includes rich snippets that bring you more traffic and also increase your ranking.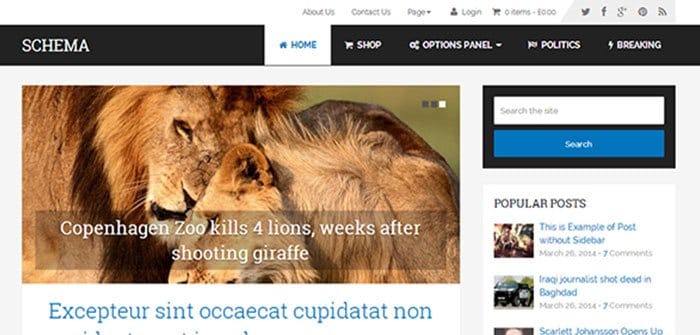 Price : $35