Best Places to Buy Child Themes for The Genesis Framework
The Genesis Framework is most popular and extremely powerful WordPress framework that empowers you to quickly and easily build incredible websites with WordPress. Whether you are a freelancer or advanced developer, Genesis gives the secure and SEO optimized framework that takes your website to places you never thought it could go.
There are 8 main reason you should choose the Genesis Framework :
Search Engine Optimization
Customizable and Fast
Airtight Security
Responsive HTML5 Designs
Developers You Can Trust
Everything Unlimited
Instant Auto Updates
Widgets & Layout Options
StudioPress develop this powerful and highly flexible Framework called Genesis, which also offers a wide range of WordPress child themes, however it is not the only one place you can buy child themes for Genesis.
As all know, the fact that Genesis is a rock-solid, SEO optimized, and easy to use framework, that become more popular with many WordPress developers and freelancers. So many developers have their own WordPress shops of selling third party child themes for the Genesis Framework.
In this article we have listed some of the best Genesis shops, and marketplaces where you can buy third party premium child themes for the Genesis Framework.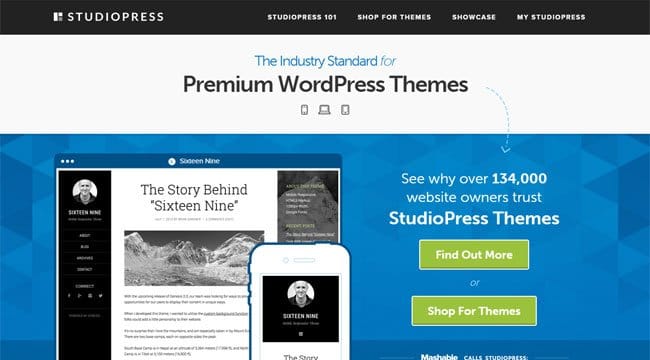 Genesis Framework develop by StudioPress, which offer an number of simple clean and modern WordPress child themes. Their themes are suitable for a any purpose such as business,magazine, simple blog, photography, and other enterprise websites. Their child themes build to speed optimized, highly search engine optimized, minimalist and simple which take your WordPress site to the next level.
---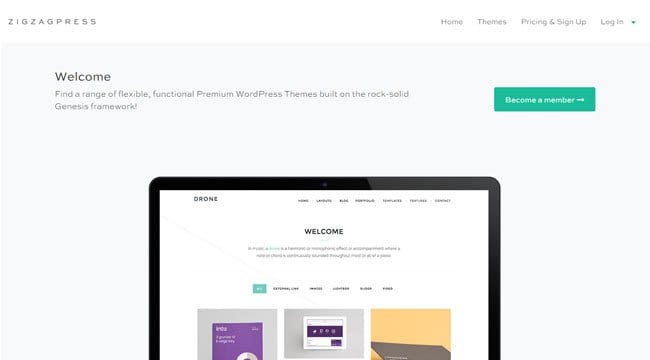 ZigZagPress is another great place where you can find a wide range of flexible, functional Premium child themes built on the rock-solid Genesis framework.
---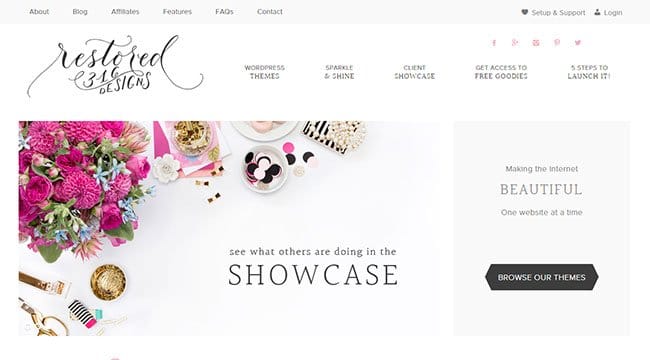 Restored316Designs offer an amazing and very attractive feminine child themes for Genesis. Are you a blogger, web designer, developer, or business owner and looking for an great looking beautiful feminine WordPress themes? Then i personally recommends Restored316designs. They specialize in creating a trendy, chic and feminine WordPress themes that specially suitable for women owned businesses and personal blogs.
---
Web Savvy Marketing is the full house of Genesis child themes that suited for all niches. They offers themes for eCommerce stores, businesses, bands and DJs, music, kids, churches, travel websites, politicians, non profits organization, bloggers, authors and more. Their all child theme functionally rich, SEO friendly, secure, and comes integrated with social media services. Also themes are mobile responsive and many are built with HTML5 markup and support schema.
---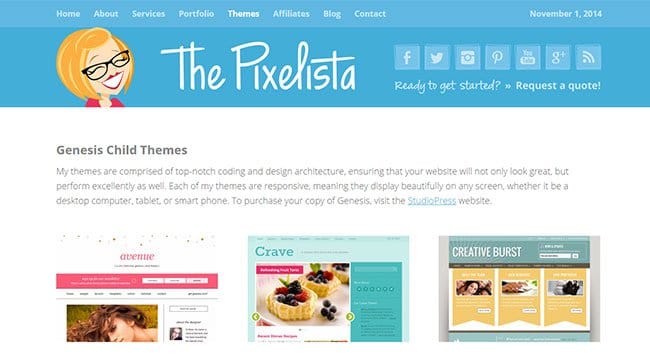 Pixelista another creative agency that comprised of top-notch coding and design architecture. Each of their themes are fully responsive, meaning they will display beautifully on any screen resolution devices. They have a nice selection of high quality and pretty Genesis child themes for any websites and businesses.
---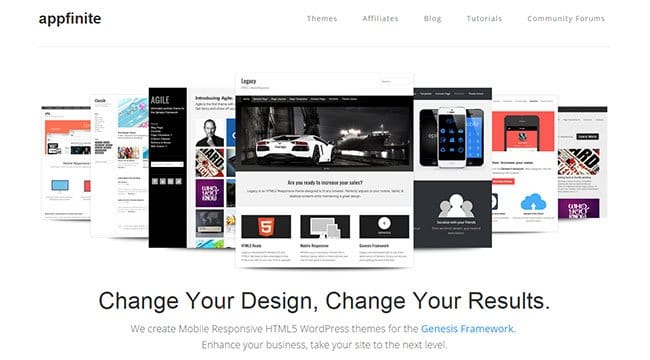 Appfinite offers mobile responsive WordPress child themes for the Genesis Framework. That helps to enhance your business and take your website to the next level. They have 11 professional child themes for a multipurpose use like portfolio, business, blog, and more.
---
Cobalt Apps offers a Dynamik Website Builder theme for Genesis, you can easily build any types of website and design a knockout site without having to learn a single line of code. Dynamik is best for those who want a run only simple genesis canvas and build totally own design. Also you can customize the style and layout of your website to your specifications, and update it on the fly.
---
Last but Not Least
Creative Market – There are many beautiful Genesis child themes available for sale on the Creative Market marketplace.
Theme Forest – A large marketplace for Genesis child themes are for sale on the ThemeForest marketplace.
I hope you guyz got a perfect Genesis Child theme for your website. If we have missing something here, let us Know in the comments section below.