Best Premium WordPress Themes From Anariel Design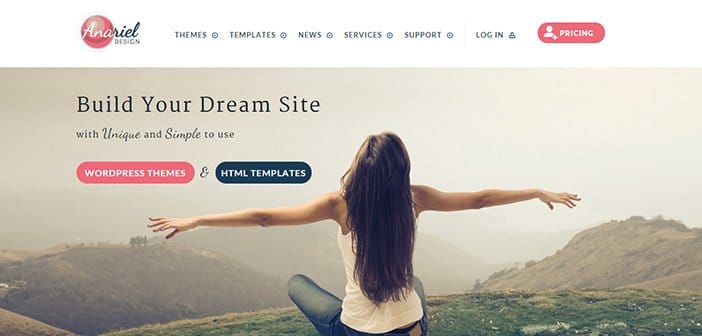 Anariel Design is an online web design agency that specializes in developing a modern WordPress themes and HTML templates. It all about matching unique and fresh ideas with simplicity and user friendliness. They also offering professional custom services of the high quality and reliability.
Beside of this they putting a lot of time and much effort in providing a user friendly support, giving it a very human and friendly touch. Anariel Design was founded by Ana & Marco in the late 2012 and during that time they only offers a portfolio presentation website, but soon after turned into a full-fledged WordPress theme shop based on a subscription model.
Premium WordPress Themes
Currently Anariel Design has 15 different beautiful and creative WordPress themes, one of them are free. Theme has Modern design, useful features and ease of use carefully matched to create flawless user experience. You can used it for any types of niche including small business, bloggers, non-profits, restaurants, bars, cafes, bands, musicians, charities, travelers, online magazines, girly websites and others.
Explorer WordPress Theme
Girly WordPress Theme
Fan Pit WordPress Theme
Bloggy v.2 WordPress Theme
Healthy Living WordPress Theme
Good Ol' Wine WordPress Theme
Passenger WordPress Theme
Sweet Life WordPress Theme
4 Children WordPress Theme
My Baby WordPress Theme
Tuned Balloon WordPress Theme
Bloggy WordPress Theme
Empo WordPress Theme [FREE]
Cooky WordPress Theme
Simple T WordPress Theme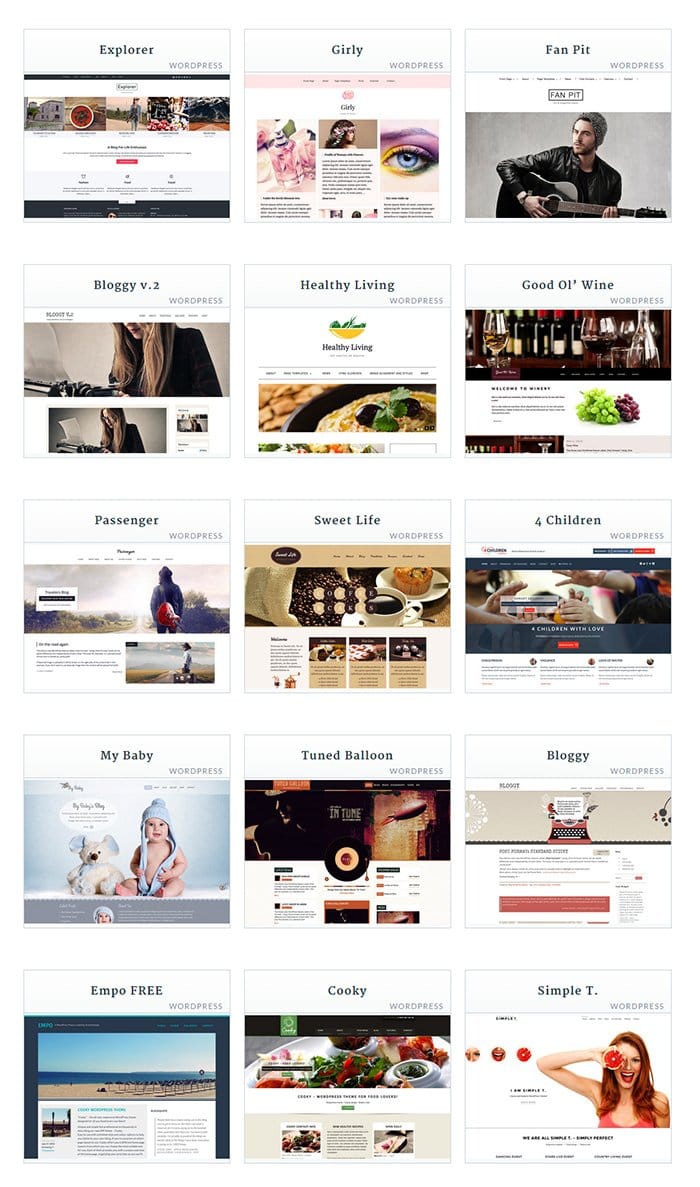 The world is going mobile and be it a tablet, smart phone, laptop or a desktop. that's why Anarieldesign's all the WordPress theme will adjust its size and present itself in the best light possible. No more zooming in or out, no more left/right scroll just a smooth browsing experience. Theme has unique looks, modern & versatile design.
Theme bundled with dozens of features and functionality including custom page templates, post formats, advance theme customizer, custom widget, different plugins support, WPML & WooCommerce compatible, 2 Custom menus, Soliloquy and powerful JetPack plugin support.
Pricing :
For The WordPress Plan costs : $49 [All themes + Updates + Support]
For The Premium Plan costs : $69 [All themes + HTML Template + Updates + Support]