10 WordPress Theme Frameworks to Build Websites that Stand Out Unique
WordPress Theme Frameworks have really made it convenient for the developers to customize the themes, which wasn't possible earlier. These theme suites empower the developers and webmasters to switch when using multiple themes, without losing any code or access to the core functionality and features of the website.
So, if you're looking for best WordPress Theme framework, your search certainly comes to an end today. Here we've enlisted 10 ultimate WordPress theme frameworks that would help you save your efforts, time and money. Yes, these are all free!
The Best WordPress Theme Framework for 2017
DIVI from Elegantthemes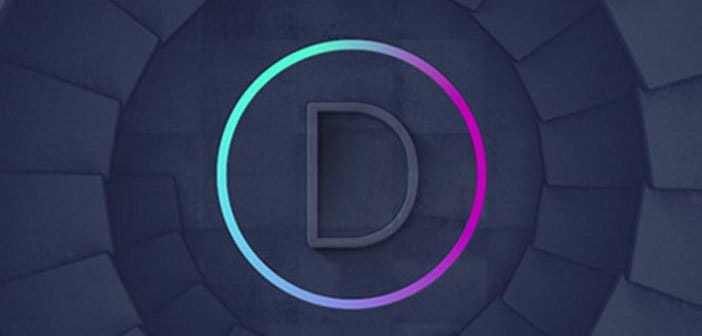 Divi is the most widely recommended theme framework in this collection. This flagship theme from the Elegant Themes is a multipurpose WordPress theme that comes with a drag-and-drop page builder tool. This miraculous theme also possesses an impressive stack of pre-built page templates. Giving developers the freedom to develop any WordPress websites exactly the way they want, the Divi page builder has earned this framework the popularity it deserves.
While developers can simply use the drag and drop option, the Divi builder also allows them to access code as and when they want. It also offers the ease of buying third-party child themes that have been created with Divi as their foundation.
Thanks to Divi's extensive features like responsive design, pre-made layouts, a strong foundation, etc. that have helped Divi WordPress Theme become a popular framework for both beginners and experienced web designers who want to create a custom website or speed up the development process to build bespoke websites, respectively.
---
Gantry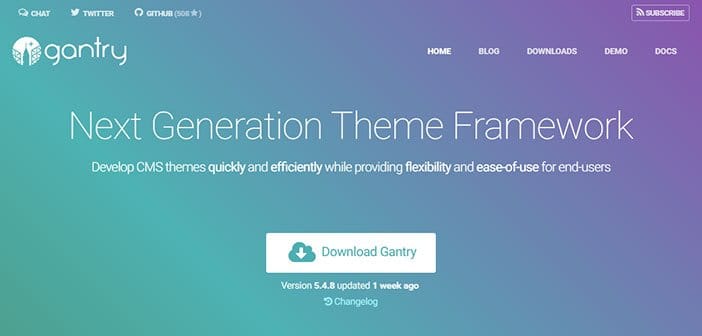 Gantry is the Next Generation Theme Framework of Rocket Theme. Perhaps, the most interesting fact about Gantry is that it could be used for theme development for WordPress, Joomla and Grav. It allow you to Develop CMS themes quickly and efficiently while providing flexibility and ease-of-use for end-users. It comes with powerful and easy to use Layout Manager that ensures controlling layout is a highly visual experience.
---
Headway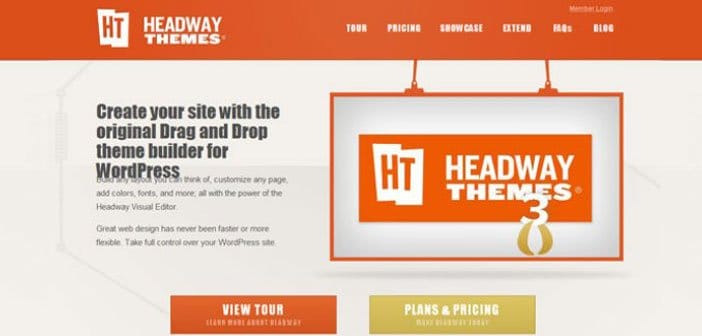 Perhaps one of the most popular WordPress theme frameworks, Headway is primarily the top choice of developers who prefer working with building blocks. Such modules that offer extra features to the developers tend to extend the functionality of the Headway Themes network.
The Headway theme framework comes with the Headway Grid and a design editor to empower you to build any type of layout and then style it. Headway is the perfect pick for non-coders as well as developers willing to build child themes for this framework and create custom Bock types.
---
PageLines
PageLines is one of the best yet powerful WordPress theme development framework comes with huge number of plugins that add or extend functionality to the theme. The best thing about these plugins is that they integrate seamlessly without breaking the code.
PageLines is especially crafted for WordPress and the themes developed using the framework feature a very clean code that is optimized out-of-the-box. The framework supports mobile friendly and responsive design with a huge library of fonts, backgrounds and third-party script integration.
---
Clever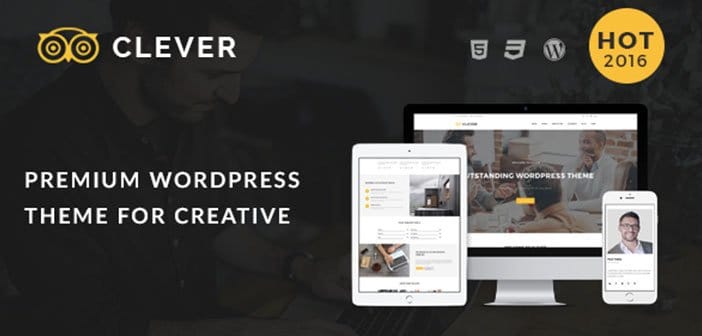 An elegant and multipurpose WordPress Theme framework that lets you build any type of creative as well as business websites. Clever Theme allows the developers to play with background colors, font sizes and types, page layouts, and much more. It also support retina display that adds an x- factor to your website making it look great in retina devices like ipad, iphone, macbook pro retina, etc. All the added benefits aim to allow the personalization of websites in an easy way, offering a design that's exclusive to every customer.
---
AVADA
Avada is a dream come true for designers as it takes away all the hard efforts to build even the most complicated web layout. It is for this reason that Avada is the best-selling theme of all time on ThemeForest.
With its intuitive fusion builder, developers can build websites using unlimited themes and design options, shortcodes, and many handy tools. Its abundance of advanced theme options allows webmasters to control the theme's design, styling, and structuring without hampering its core theme files. Avada is a great opportunity for the aspiring web developers that helps them create amazing, WordPress websites. It is shipped with the Fusion Core plugin that offers the best value for money.
---
Canvas
It is a WooThemes' introductory theme framework that is known for its powerful functionality. It allows you to base your WordPress themes on. This is a premium theme network that reflects a minimalist design and offers developers the flexibility to tailor each design element and transform it to in a way to fit a business' brand identity.
It comes packed with Tumblog functionality, templates, and supports WooCommerce development seamlessly. Canvas works perfectly well for both WordPress novice and professional web developers equally. With its effective, feature-rich Theme Options panel, developers can tailor the theme. In addition, users with its custom WordPress post types can create project portfolios and catalogs for products without having to install any other plugin.
---
Jump Start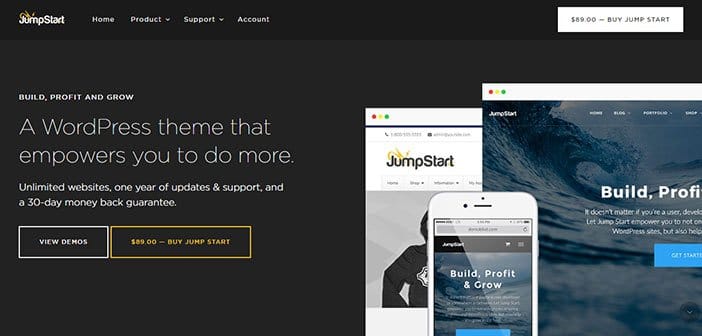 Developed by the Theme Blvd team, the Jump Start Framework is used as the basis of all commercial WordPress themes. It is a framework that magnetizes both the coders and non-coders equally.
The Jump Start theme framework wasn't built with respect to a particular type of project. Rather, being a multipurpose tool, Jump Start can be used to create nearly any type of WordPress website.
Jump Start can be used by coders as well as non-coders to build the website they want. It offers the flexibility to be used as a website foundation, and even a customized platform by adding their own code to design and build their own unique theme.
Among the range of features it offers, you can use the portfolio plugin to display your work in style, social media integration, unlimited sidebar configurations, a library of useful shortcodes, and a completely responsive and retina-ready design.
Jump Start is a framework that will appeal to both coders and non-developers alike, due to the way it can be customized in a range of different ways.
---
Genesis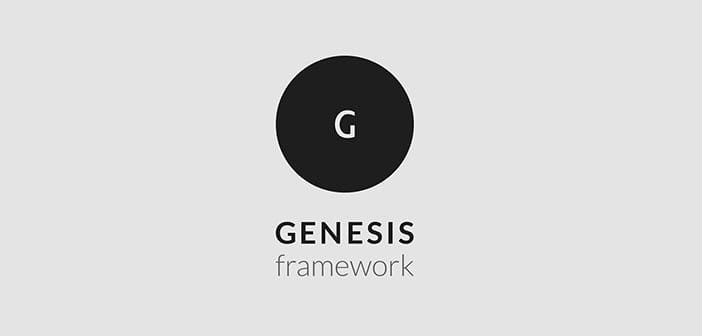 While the flexibility and versatility of Genesis make it an ideal framework for all types of WordPress websites, it also offers all the right tools to the developers to help them create blogging websites. Genesis's theme customization options enable developers to modify the website completely from adding to removing page elements to changing color palettes. For those who are unable to modify the website on their own, a pre-designed Genesis child theme acts as an aid that fits their design preferences.
The default code of Genesis follows the best practices of the current market and comes with its own detailed documentation.
---
Enfold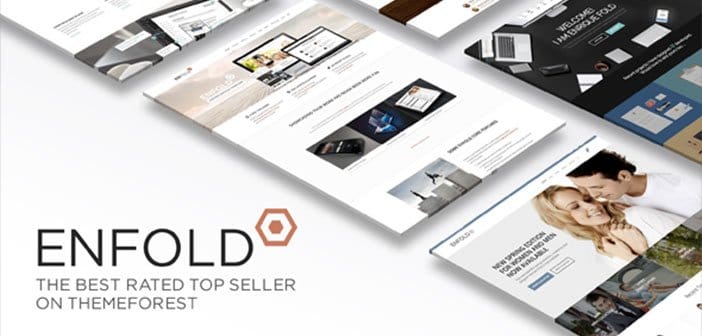 A flexible corporate theme framework, Enfold includes content blocks and portfolio functionality. While it is a corporate theme, Enfold can also be used to develop websites for any niche.
Enfold comes with a multitude of interactive design elements making it easier to build beautiful web pages without the need to install third party plugins or extensions. A few popular design elements Enfold offers include sliders, galleries, tabs, toggles, and much more.
Enfold theme framework helps developers save satisfactory time by giving a one-click demo content import feature. This helps create a website similar to the demo site giving webmasters an opportunity to start fresh and a solid foundation to start building their custom sites.
---
Beans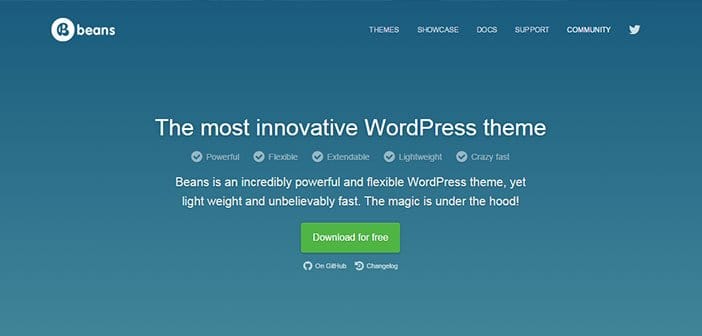 Last, but definitely not the least! Beans theme framework is free-to-use and anyone can use it on their WordPress website.
It offers you the freedom to either use it as the foundation for your bespoke WordPress website design or select any of the child themes to develop from scratch. Beans is a flexible option that comes with useful features and properties, including a fully responsive design, fast loading code, a search engine friendly structure, and easy to follow online documentation.
Bean comprises of a showcase section that displays some great examples of varied websites that you can take ideas from to create you own. You can also avail a number of free items offered on the Beans website. This includes WordPress plugins, and Sketch resources. Beans is the ultimate WordPress Theme Framework for those looking for a high-quality framework without spending any cost.
---
Conclusion
While we are quickly heading towards the year 2017, we've discussed 10 of the top WordPress theme frameworks that were popular in the year 2016 and will continue to be in the next year as well. However, the ultimate choice of the theme framework depends on your requirements and considerations. Hene, evaluate your needs well and make the smart decision. After all, your website will acts as the reflection of your business or brand.