Christmas Delight – Prepare WordPress Website For Christmas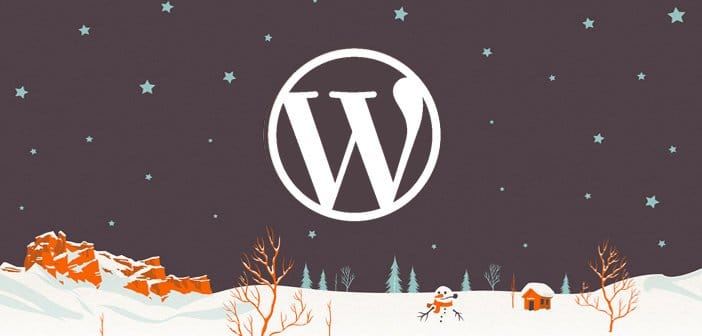 December has arrived and we can start getting prepared for Christmas time. Just think what if you decorate your WordPress website for Christmas.? It is possible to prepare your site for Christmas using different plugins, images, and special animation effects. To welcome the Christmas spirit into your online website, blog or business, I have listed some of free resources for your WordPress website that helps you lift spirits and prepare your website for the Christmas atmosphere.
Happy December!! With Full of Joy.
Free WordPress Plugins
Tribulant Snow Storm
Display falling snow flakes on the front of your WordPress website. It let  you to configure a few simple settings, like color scheme, amount of snow, mobile support, and whether it sticks to the bottom of the screen.
---
Let It Snow!
Here is another plugin to add falling snow on your website. All you need to do is upload the plugin folder to your plugin directory and activate to see falling snow on your blog. Also you can specify the color and shape of the snow you want to display and how fast it falls.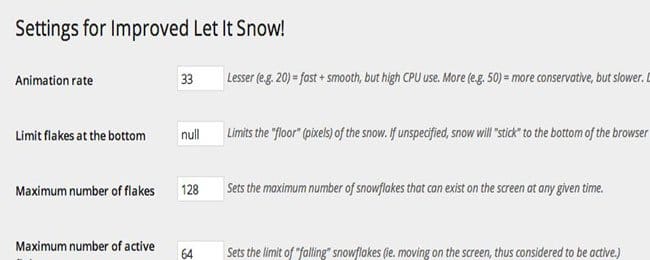 ---
Xmas Snow
This plugin offers you to Add nice looking animated Xhristmas(Christmas) Snow to the top of your site. You have to need Just install and activate the plugin and watch the gentle snow fall down your site.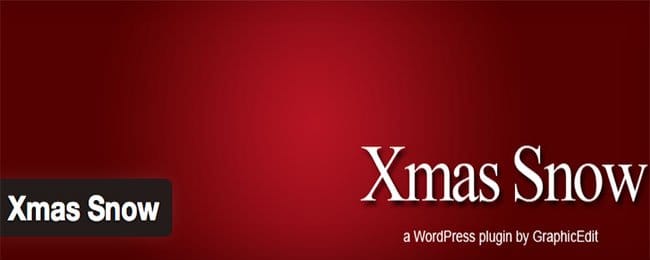 ---
WP Super Snow (Falling Snow, Customizable)
WP Super Snow is an amazing free Christmas snow falling WordPress plugin with lightweight design. It allow you to add falling snow flakes, customize snow flakes using various customization options direct from your WordPress Dashboard.
---
Advent Calendar
It is a simple calendar plugin to show a list of 24 days before Christmas. Each day can be viewed automatically on the current date after it got published. It features custom post type, bulk creation utility, shortcode and more.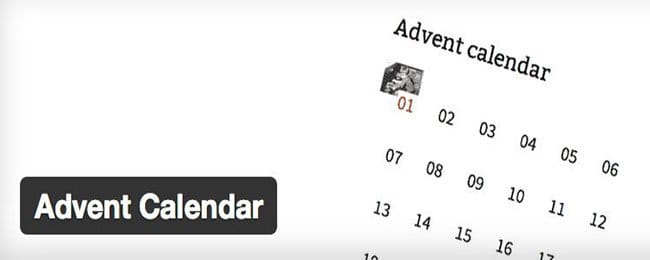 ---
Christmas Countdown Widget
Christmas Countdown Widget allow you to add a cute Santa Claus counting down to Christmas in sidebar of your website or where you want. On Christmas day Santa Claus displays a "Merry Christmas" greeting to your users. You can use the shortcode [countdown] to display the countdown on any post or page.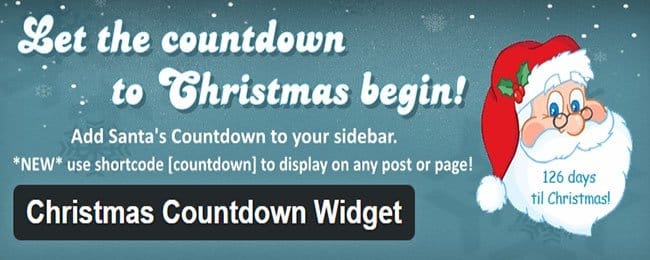 ---
Christmas Ball on Branch
Add nice looking animated "Christmas Ball on Branch" image to the top right corner of your WP site and enjoy Christmas season. It works fine with the WordPress 4.1 beta version and the Twenty Fifteen theme.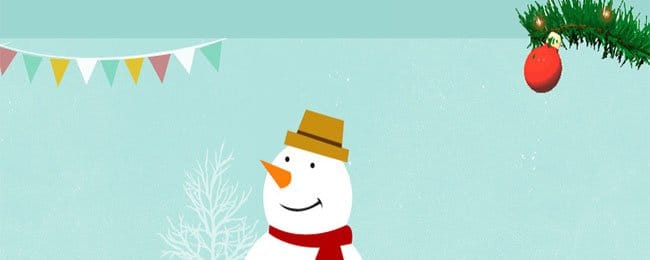 ---
 Christmas Advent Calendar
Get a random selection of advent calendars from advent-calendar.net! The calendars will be activated after December 1th. Participating is free and should be fun!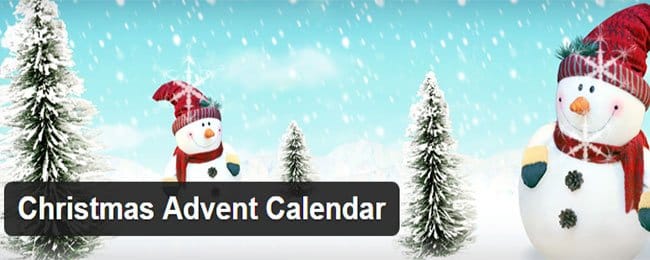 ---
WP Christmas Class
WP Christmas Class plugin offers you to add dynamically a custom CSS class to your body tag during a date range of your choosing. An option is available to make your date range automatically update for the following year.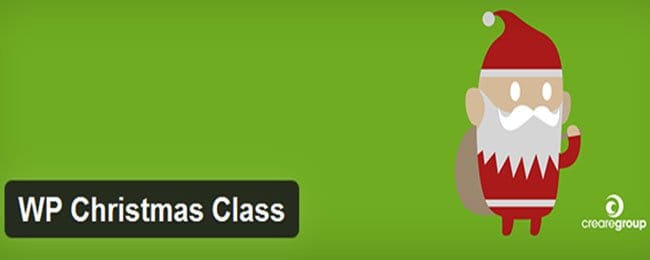 ---
Xmas Lights
Welcome your visitors this holiday season by adding a nice looking animated Xhristmas(Christmas) Lights to the top of your website.
---
Holiday Message
Holiday Message let you to add a popup message with holiday image, whether you want at topbar or footer of your site. Choose number graphics, add custom message and countdown. Also you can easily change the colours, position and even add a snowfall effect.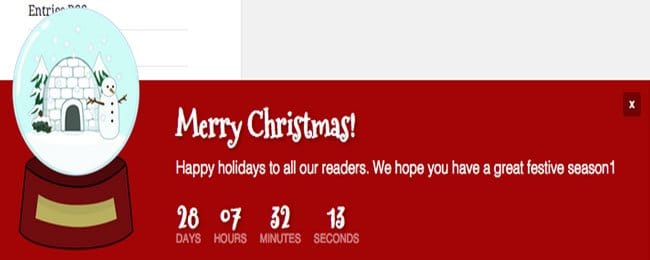 ---
DW PopUp Card
DW PopUp Card developed by DesignWall, It is a FREE WordPress Plugin that help you to create a fun and personal popup card for your website. You can used it for any season, holiday. It's quick and fun to spice up your site with personal greeting card poping up when someone visiting your site.
---
WP Scheduled Styles
Plugin allows you to schedule an additional CSS file to display on the website for holidays or special events for all visitors. The CSS file will be added to the live website. Great for setting a Christmas theme!
---
WP Scheduled Themes
Schedule a theme to display on the live site for holidays or special events. (Available from Appearance – Scheduled Themes) The theme will override your existing theme on your site for the set time you specify.
---
WP Snowfall
This plugin will creates snowfall effects for your WordPress site. No any other configuration needed, it just display the snow for you, for all visitors who want to see the snow falling in your site. Also you can add custom CSS to your website if you want to make your body background becomes darker.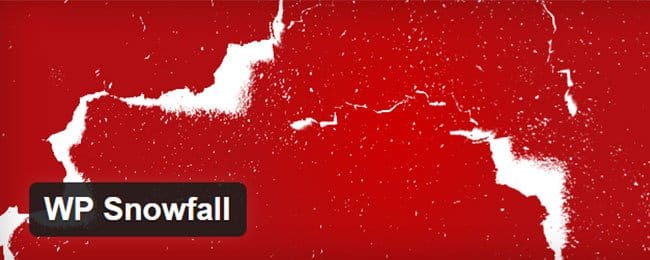 ---
Christmas Asset & Mock Ups
Awesome Mock Ups
Here is awesome mock ups for all you need about Christmas stuffs like 106 Christmas photos, 4 trees, 13 greeting card, 10 device and frame, 10 3d rendered text, 15 ready made PSD, BONUS 15 different and high quality textures and much more.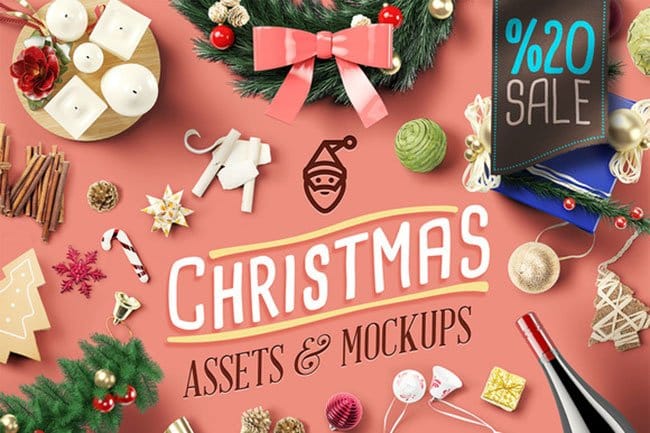 ---
Christmas Designer Toolkit
Christmas vector badges & labels perfect for scrapbooking, christmas cards, christmas invitations, web design, graphic design, handmade craft items, printed paper items and so much more!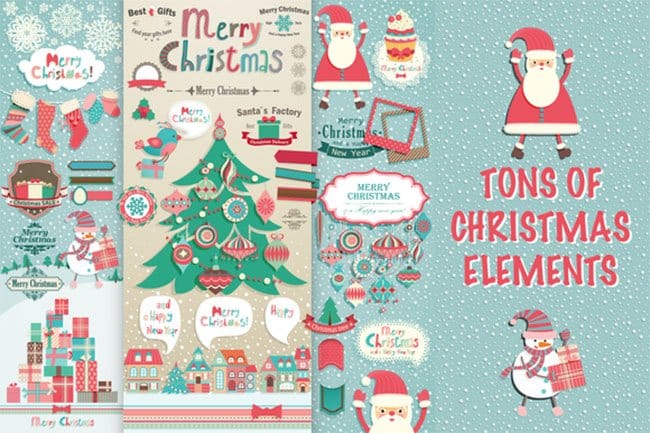 ---
Final Words
Let us know, if you have been using different plugin from our listing in comment section below. or what your favorite WordPress stuff to decorate and jazz up your site for the festive season. Don't forget to bookmark this page b'coz we keep updated it.
Thank You.!! Happy Holiday.