Must Have WordPress Plugins For Your Website In 2015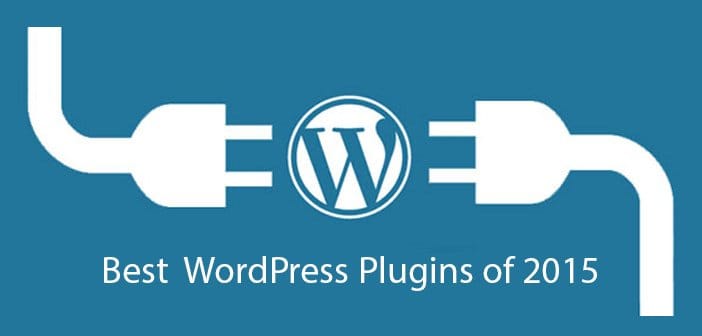 We have listed a ultimate guide to must have WordPress plugins in 2015 for your WordPress website to make it more faster, more user friendly and SEO friendly. Many WordPress theme comes packed with their recommended plugins which you must install because they bring in the required features to the themes. Note down that Every additional plugin will slow down your website to a certain extent. So, make sure that you use only the useful and good quality plugins.
Let's check out the must have WordPress plugins which you must have on your website.
Must Have WordPress Plugins
Jetpack by WordPress.com
Jetpack adds powerful features previously only available to WordPress.com users including customization, traffic, mobile, content, and performance tools.
---
WordPress SEO by Yoast

Improve your WordPress SEO: Write better content and have a fully optimized WordPress site using Yoast's WordPress SEO plugin.
---
W3 Total Cache

Easy Web Performance Optimization (WPO) using caching: browser, page, object, database, minify and content delivery network support. The only WordPress Performance Optimization (WPO) framework; designed to improve user experience and page speed.
---
iThemes Security

iThemes Security (formerly Better WP Security) gives you over 30+ ways to secure and protect your WordPress site. On average, 30,000 new websites are hacked each day. WordPress sites can be an easy target for attacks because of plugin vulnerabilities, weak passwords and obsolete software.
---
Google XML Sitemaps

This plugin will generate a special XML sitemap which will help search engines like Google, Bing, Yahoo and Ask.com to better index your blog. With such a sitemap, it's much easier for the crawlers to see the complete structure of your site and retrieve it more efficiently.
---
WP Smush.it

Smush.it offers an API that performs these optimizations (except for stripping JPEG meta data) automatically, and this plugin seamlessly integrates Smush.it with WordPress.
---
WP-Optimize
Reduce image file sizes and improve performance using the Smush.it API within WordPress. WP-Optimize is an extensive WordPress database cleanup and optimization tool. It doesn't require PhpMyAdmin to clean and optimize your database tables.
---
Contact Form 7
Contact Form 7 can manage multiple contact forms, plus you can customize the form and the mail contents flexibly with simple markup. The form supports Ajax-powered submitting, CAPTCHA, Akismet spam filtering and so on.
---
Redirection
Redirection is a WordPress plugin to manage 301 redirections, keep track of 404 errors, and generally tidy up any loose ends your site may have. This is particularly useful if you are migrating pages from an old website, or are changing the directory of your WordPress installation.
---
BJ Lazy Load
Lazy loading makes your site load faster and saves bandwidth. Uses jQuery and degrades gracefully for non-js users. Works with both images and iframes. This plugin replaces all your post images, post thumbnails, gravatar images and content iframes with a placeholder and loads the content as it gets close to enter the browser window when the visitor scrolls the page. Also works with text widgets.
---
BackUpWordPress
BackUpWordPress will back up your entire site including your database and all your files on a schedule that suits you. Try it now to see how easy it is!
---
BuddyPress
BuddyPress lets users sign-up and start creating profiles, posting messages, making connections, creating and interacting in groups, and much more. A social network in a box, BuddyPress lets you easily build a community for your company, school, sports team, or other niche community.
---
PubSubHubbub

This PubSubHubbub plugin is a simple way to let people know in real-time when your blog is updated. PubSubHubbub is widely adopted and is used by Google Reader, Google Alerts and many other services.
---
NextGEN Gallery

NextGEN Gallery is the most popular WordPress gallery plugin, and one of the most popular WordPress plugins of all time, with over 10 million downloads.
---
P3 (Plugin Performance Profiler)
This plugin creates a profile of your WordPress site's plugins' performance by measuring their impact on your site's load time. Often times, WordPress sites load slowly because of poorly configured plugins or because there are so many of them. By using the P3 plugin, you can narrow down anything causing slowness on your site.
---
Conclusion
There are thousands of useful WordPress plugins which are not listed here. Instead of we have listed the best and must have WordPress plugin of 2015 for your WordPress website or blog. Do share it with your friends and tell us using the comment section below which is your favorite plugin that you used.