Top 5 Free Security Plugins for WordPress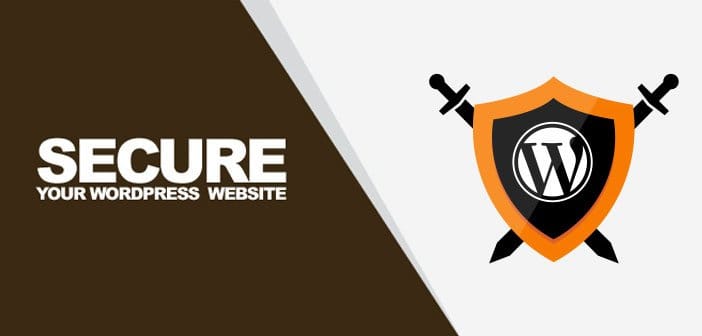 Security is the one of the most important part for any websites no matter whether it is business, portfolio, corporate, photography or blogs. Undoubtedly WordPress is the most popular Content Management System and due to its popularity, plenty of hackers and spammers tend to target your WordPress website.
Yet, if you are an website owner, might be there is a chances to targeted your website by malicious elements on the web. So in this article we have listed top 5 Free security plugins for your website that would make it impossible to break down your website protection.
Here's a list of 5 Free Security Plugins to add more steel to your security.
Wordfence Security

Wordfence is first in our list because it is one of the leading WordPress security plugin with over 3.4 millions of downloads. Free enterprise class security plugin that makes your site up to 50 time more faster and secure. It scans for hacked files and monitors the access of visitors to your website. Plugin contain a firewall, virus scanning and new cache engine that secure your website from malicious attacks.
Wordfence also let you to enable SMS authentication and country blocking. The plugin is loaded with Falcon Engine which is a fast caching service that makes your websites faster. Also it include advanced IP blocking features and is compatible with WordPress multi-site.
---
Better WP Security

Better WP Security is the easiest way to secure your WordPress. It packed with the best WordPress security features and techniques. Also plugin scans your website quickly, bands troublesome bots, other hosts, and user agents. It helps to prevents the unauthorized or hacker attacks by prohibiting hosts and users with many invalid login attempts.
In simple Better WP Security is the easiest, most effective way to secure WordPress in seconds. Besides, it detects 404 errors on your website to affect your SEO, and you can be easier to log into your site with the sensible links. It remove the meta "generator" tag, login error messages and RSD header info.
---
Bullet Proof Security

Bullet Proof Security is another simple yet fast security plugin for WordPress. It is a 1-click security solution to add .htaccess security protection for your site. It's easy to use with a single click install wizard mechanism. It comes with an Auto Intrusion and Prevention system, a Quarantine Intrusion Detection and Prevention System. It features DB Backup, DB Backup, Security Logging, UI Theme Changer and more.
---
All In One WP Security & Firewall
All In One WP Security & Firewall helps to add some extra security and firewall to your WordPress website. It reduces the security risk by checking for vulnerabilities, and by implementing & enforcing the latest recommended WordPress security practices or techniques. Plugin uses an unprecedented security points grading system to measure how neatly you are protect your site based on the security features you have activated. It offers User Accounts / Login / Registration Security, Database Security, Blacklist Functionality and so on.
---
Sucuri Security

Sucuri Security is most popular security plugin that let you monitoring your website, easy malware removal tool, black list monitoring, file integrity monitoring, security activity auditing and many other great services to secure your website. It is also checks if you end up on any security blacklist engines like Google Safe Browsing, Phish Tank, Yandex, AVG, Norton, etc. In short it is a complete security suite meant to complement your existing security posture.
---
Conclusion
These 5 plugins should cover all the security gaps in the code and setup of the default WordPress installation. All the plugins have been downloaded almost half a million times on WordPress.org. I hope this article helps you find the best security solution for your WordPress website. Also let us know what steps do you take to secure your website in comment section below.