3 WordPress SEO Hacks That You Don't Think About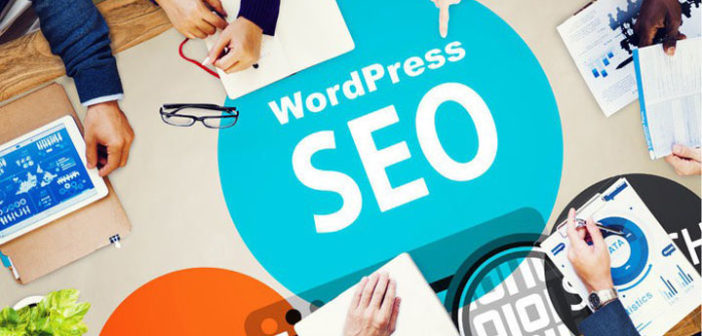 In simple word Hacking is the process of modifying the features of your existing website by some unauthorized person or users, in order to complete their goals. We this about hacking and 2 main things comes to our mind. First one is someone getting chopped to bits, and second one is someone is trying to steal my personal information.
But, not to worry let's a step back.. Here i am talking about a simple ways which gives your blog or website more efforts. In this article you can get something more useful and easily optimize your website SEO. These are 3 simple WordPress SEO steps that surely you don't think about it.
Add An XML Sitemap To Your Blog
The first one is XML sitemap, Essentially a sitemap is a list that include all the pages, posts or categories of your website onto one page that is easily accessible to the various search engines.
There are a some ways to easily create a sitemap, but you can also used the many popular plugins to generate sitemap. But one of the most popular plugin is WordPress SEO by Yoast. It has an very easy way to create or generate a sitemap of your website. And after creating a sitemap, don;t forget to upload it to Google Webmasters tools.
[button link="https://yoast.com/wordpress/plugins/seo/" target="_blank" color="#249fd9″ text_color="#fff" size="small"]Download WordPress SEO by Yoast[/button]
Speed Up Your Website by Reducing Unnecessary Plugins
Page speed is become a defining factor in your page ranking results. It means:
"Slow page speed = Lower page ranking"
In every website two main factors available that are slow down your page speed. One is your uploaded image/pictures and another one is installed plugins to your website. Yes.. More plugins means More load time, and More loading time means Lower page speed.
Simply, your website is made up of files that stored in server which are delivered to your users site when they view. And plugin can add heavily coded files that slow down your page speed.

So this is necessary to removing an unwanted plugins to your sites, or you can also used latest version or replace it to better ones. If you don't know which plugin slow down your site, You may use performance checker website like GTMetrix to check your site speed after you've removed certain ones.
Add Descriptions To Your Categories
And the last but not least one is Category Description. This is the very simple and easy to add a category to your website. Here is the 2 main reason to add description,
First, Using category description you can use your targeted keyword in your description to define the category as a whole. It helps bots and spiders with understanding your site Categories better and helping your sites ranking.
To add a description to your Category :
Hover over Posts
Select Categories
Click on Category name
Add a description
Save and repeat
SEO is still very much alive a necessary, and I hope this article helps you guys out in your SEO efforts. Thank You 🙂 for reading. Any questions you have? Comment below.