Best Tools for Building a WordPress Site for Business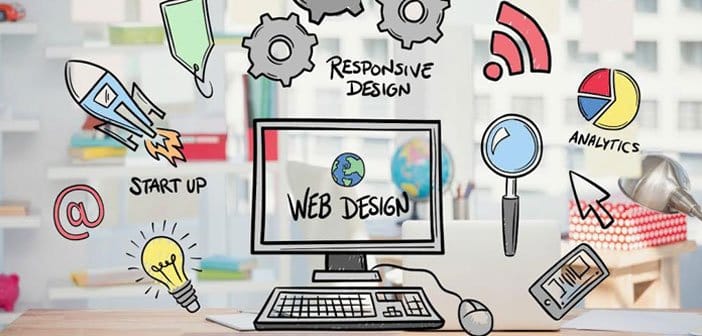 Your business probably already has a blog. Content marketing is the best and least expensive way to interact with you customers on a regular basis. There is a variety of plugins you can add to your blog to make it more useful in day to day business activities and really get the most out of it. Creating authentic and engaging content is up to you.
Here's a list of tools you should check out.
E-commerce Tools
OptinMonster
Every online store owner knows that most customers are lost at checkout page – and therefore remarketing to those who abandoned your page can bring you back a significant amount of business. This plugin allows you to automatically add those who left your page to your email subscribers list. What you do with the list later is your decision. Carefully worded email with a discount offer can bring them back to your site easily.
---
FreshBooks
FreshBooks is cloud based accounting software that comes in form of an app and a website , but it can be easily integrated with your WordPress blog as well.  You can use it to send invoices to your clients, receive payments easily and manage your finances. Advanced features allow you to estimate your expenses, which is great for smaller businesses that need to work on a tight budget.
---
Design Tools
WPForms
Customers should be able to contact you at all times on a variety of platforms. WPForms allows you to create contact forms and to customize them as much as you see fit. It's drag and drop so you can add as much information as you want. That way you can get a better understanding of who your customers are and what are their needs as soon as they contact you for information. The tool can also be used to create subscriptions or payments forms or basically any type of small survey you might need.
---
Personalizing your blog
Your blog design should project the esthetics of your company in general – Wpdune.com offer a variety of themes and plugins that can make your blog look as professional or laid back as you want. It's also important to have a brand that can be used both on and offline. Use a logo maker to create a logo that stands out. Naturally, the same logo should be used not just on your website and blog, but in your office and promotional material as well.
---
Soliloquy
Soliloquy is plugin made for creating elegant and beautiful sliders for WordPress. Sliders are a valuable addition to your landing page because they let you clarify the features of your products, sales or special offers and other frequently asked questions without having to leave the page. The plugin is also very SEO friendly- you can add metadata, text, and captions to each slider.
---
Security Tools
Sucuri
Security is one of the biggest concerns for online entrepreneurs and Sucuri can be one of the easiest solutions. It acts as a firewall for your site, protecting it from DDoS, malware threats, XSS attacks, brute force attacks, and basically every other type of attack. It also cleans the site that already suffered an intrusion from hackers, so you can use it if you've been flagged for malware, blacklisted by Google or if a host has disabled your website.
---
Backup Buddy
No matter how good your security is you should have a backup system in place. Backup Buddy offers just that. It allows you to create a backup of all your data- images, statistics, customer information, themes, plugins, even user comments in a simple interface, using cloud-based technology. The data is stored off-site and you can set your own backup schedule depending on the time frame in which your business operates. After the attack, you can seamlessly restore all the data in a matter of minutes or you can keep them in a zip file on a safe computer to use them in a different way.
WordPress can be used by both amateurs and professionals. Maybe you won't need all of these plugins at first, but your blog can grow together with your business, so think about expanding it and adding some extra features.