Best Beginners Guide to RSS and WordPress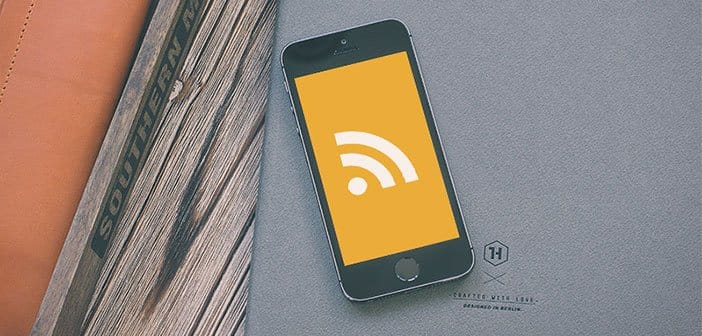 What is RSS?
Well, RSS stands for "Really Simple Syndication", Basically RSS is a one type of technology that is being used by thousands of users around the world to keep track of their favorite websites easily. Using RSS origin can be traced to "Rich Site Summary". In simple words, RSS is a source of group of a website's content in a highly efficient and organized manner. A standard XML format ensures compatibility with many different programs. It is released in 1999,
Simply, you can shows any News sites like the BBC, New York Times etc., they all are heavily promoted the RSS icon in their websites. You have to just subscribe to the whole of NY Times or just the Finance section – all you had to do was subscribe to a specific RSS feed.
Benefit of RSS: Productivity and Readability
Using RSS You could subscribe to your favorite blogs, magazines, news or other content sharing website and save a lot of time by simply reading the content in your RSS reader. One of the big benefits of RSS feeds is Readability. You can set your fonts, size and line-height. When you read different content on the same typographical layout, your reading speed improves.
Every website has its own design, layout, typography and color combination. Some you may like, whereas some you may absolutely not satisfied. RSS bridges that gap and gives you a complete reading experience.
WordPress and RSS
WordPress comes with in-built support for RSS. As you publish your post, WordPress will deliver it to all its RSS feeds. All of this is done internally and you don't need to do anything and click any button to get it done.
There are practically limitless RSS feeds available in your WordPress website. The number depends on the amount of content that you published – for i.e. the number of tags, authors & categories. WordPress supports 4 different types of RSS feed formats:
RSS
RSS 2.0
Atom and
RDF – Resource Description Framework
You can easily access RSS feeds using the following URL structure:
[columns]
[column size="1/2″]
Default URL Structure
www.example.com/?feed=rss
www.example.com/?feed=rss2
www.example.com/?feed=atom
www.example.com/?feed=rdf
[/column]
[column size="1/2″]
Pretty Permalink Structure
www.example.com/feed/
www.example.com/feed/
www.example.com/feed/atom/
www.example.com/feed/rdf/
[/column]
[/columns]
How to Use RSS
Get RSS Reader – The first thing you will want to do if you are getting into reading websites via RSS is to hook yourself up with an RSS Feed Reader.
There are many feed readers and good place to start with a free and easy to use web based ones like Google Reader and Bloglines. The best way to learn how to use RSS is either Google Reader or Bloglines is to simply subscribe to some feeds and give it a go. Both are very helpful sections to get you up and running.
Note: Other options to tracking your websites that you might already be familiar with include using pages like MyYahoo, MyGoogle and MyMSN.