Top 10 Places To Find WordPress News In 2014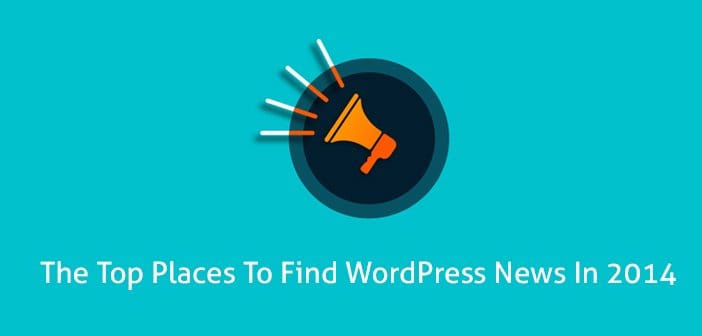 Of-curse we all are a WordPress lovers, so it is very important to stay up to date with the latest news, announcement and information of WordPress. That will helps you to enhance the security issues and new themes or plugins that have just been released. So it's a very hard process to find latest news of WordPress.
You may surprised to hear that there are not too many WordPress news website available till date.I personally find any latest news hardly.
But Thankfully, i have some good places to share with for find out the important and latest news and updates from WordPress. The main reason to post this article to know about some of the best website that can share the regularly WordPress news.
Official WordPress Blog is one of the best place to find out the latest news, latest stable/beta releases of WordPress. In this blog WordPress also occasionally share the details of events, featured story, WordCamp and other latest happening news.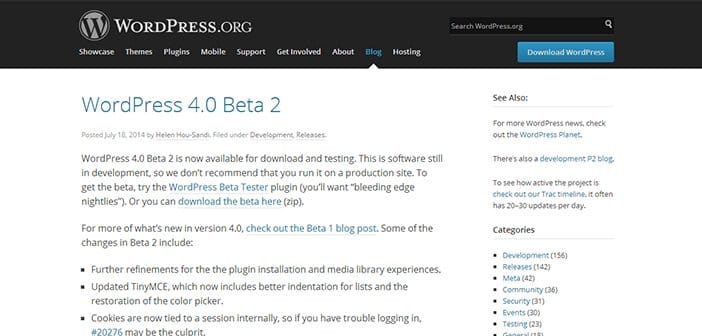 Since WordPress released their WordPress 3.7 version with automatic updates, there has been less of needs to visit this official blog page to find out the new releases, because WordPress automatically updates through your admin area. Once you logged into your blog you can see a tab named with WordPress News that is automatically updates the latest news and updates.
WordPress can have their personal blog too, however it mostly focuses on new released theme and plugins. We recommend you to subscribe their newsletters if your website run on WordPress.
WordPress.tv is also perfect place to get the latest videos for the WordPress news, it catch up with the latest presentation from WordCamos from all around the world. They can also share the very helpful and useful interviews and tutorial videos. From my view it is the best place to views the ideas of important WordPress developers.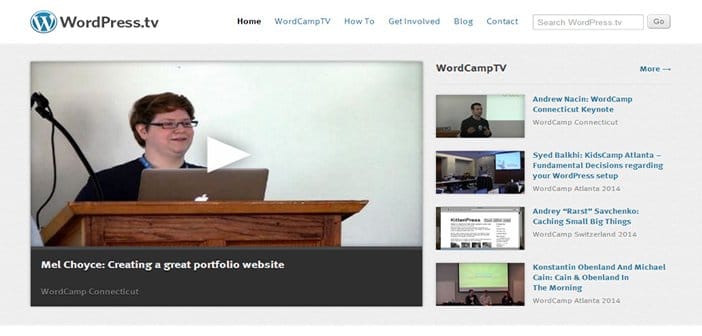 WP Tavern is one of the my favorite place, it is the daily updated by most popular WordPress blogger Jeff Chandler. It has been most consistent source of WordPress news since 2009. The website is updated twice sometimes in a day by Jeff and WordPress blogger Sarah Gooding.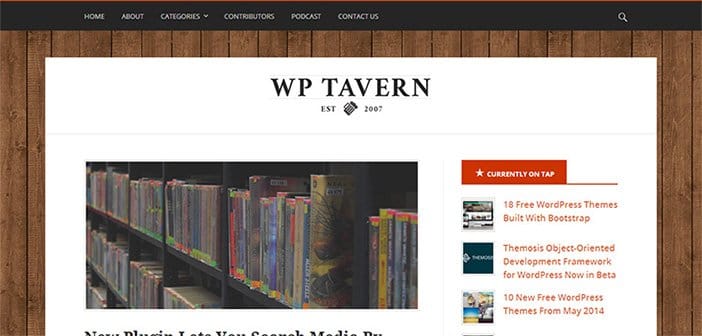 WP Tavern is also shopping center to the fantastic WordPress podcast WordPress Weekly. It goes live every Friday afternoon at 3 PM EST and features discussions with important WordPress developers and marketers.
Post Status is a great news website that is updated several times in week. It focus more on interviews and scenes of behind the developments. It also post articles on security issues and also write about "Who is buying commercial WordPress themes?". It's a great news blog and I recommend it subscribing.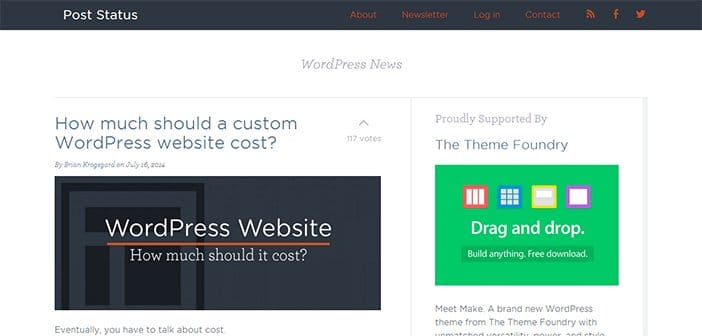 This is the community website where users can submit the WordPress news. Users can also submit great themes, plugins, reviews, tutorials, and much more. I think it is one of the best places to read about latest happening WordPress news.
WPMUDev share a news and articles every days on their website. The roundups link to tons of WordPress related news articles and it's resources. If you want to daily stay up to date with latest WordPress news, we recommend you to subscribe their newsletters. This is the quickest and most easiest way to stay touch with WordPress news.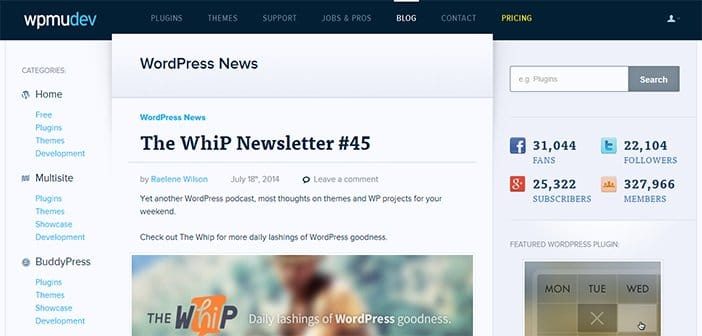 Torque magazine was launched shortly after the demise WordPress news blog WPDaily by Michelle Oznowicz's. Then after Torque purchased WPDaily, therefore the archives can be viewed on Torque. They continuously publish the latest WordPress news on their website every week.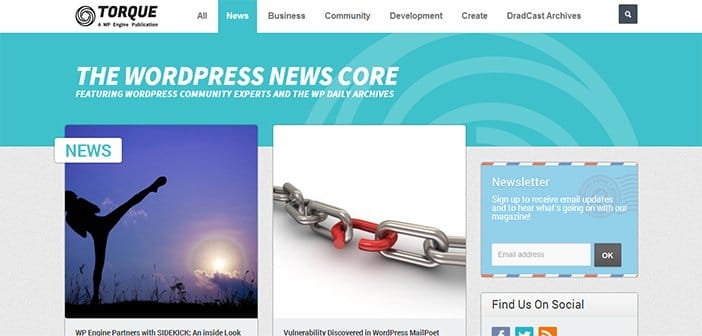 Now, finally one of the most important way to find out the latest news about WordPress is Twitter. Yes.! When something big happens in world of WordPress, all the users and bloggers are tweet about it. So, that's why Twitter is a useful place to find out about WordPress related content, news, theme, plugins and other events.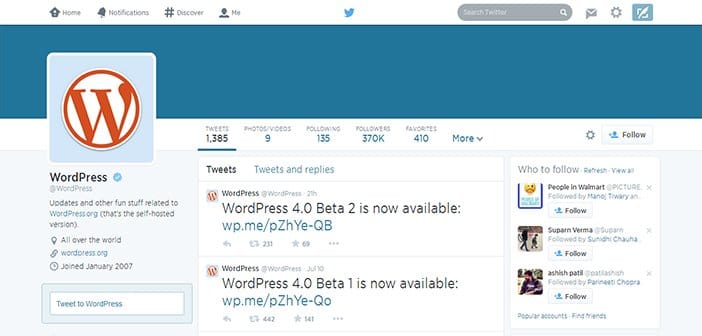 Final Words
I hope you have enjoyed a lot with this look at the top places to find WordPress news in 2014. And and got something new from us. If so, we always encourage you to comment your views and share it with your social media profile and your fans. Thank You.! 🙂