Dress Up Your WordPress Site For Halloween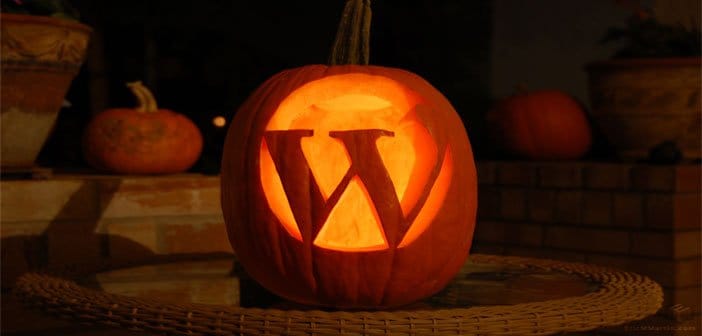 History of Halloween
Halloween is a holiday celebrated on the night of October 31 of every year. The word Halloween is a shortening of All Hallows' Evening also it known as Hallowe'en or All Hallows' Eve. It has transitioned to a day of merriment, tricks and treats.
On this day children dress up as ghosts and ghouls and roam the neighborhood. They can also demand a treat of sweets, snack or gifts. If they are not given, they threaten to play a trick on the people living in the house. A few years ago, the treat was more in the form of raisins and maybe a chocolate bar.
While there are many different versions of the origins and old customs of Halloween, some remain consistent by all accounts. Different cultures view Halloween somewhat differently but traditional Halloween practices remain the same. Some people are really enjoyed this day. They are started thinking months in advance about their costume and whose house they're going to egg.
In short, Halloween is another big day when you can party and have a blast with friends and family. and if you are the website owner (online or retail), you can have a blast too by adding different types of animation and images to attract your users.
Changing your website theme for just two or three days might be a too much work for the payoff, but luckily you don't have to go to such lengths. You can used pop in a plugin or two and still capture the festive spirit of Halloween.
If you have a WordPress website, we have listed some of the best Halloween plugins and other stuffs to add a special animation effects to your blog or website. All are free of cost make your website stand out from the crowd. Using it you can easily add funny, horror and ghostly effects on your site with pumpkins, spiders and other scary stuff.
1. WordPress Plugin
DW Halloween

DW Halloween is one of the best WordPress plugin that allow you to add funky flying pumpkins with a custom message. It is completely free, fast and easy to install in your WordPress website. Also it let you to change the image so you can use this plugin for any other purposes and seasons as well.
---
Halloween Countdown Widget

This is a countdown widget plugin that let you to add a cool countdown widgets of Halloween in your website. It will shows the cute vampire Vampy counting the days to the event. Easy to install, activate and drag the countdown widget to your sidebar.
---
Halloween Quotes

Scare your visitors with special Halloween effects that appear unexpectedly at specified time intervals. It include different types of animations effects like laughing witch, running black cat and much more that will be displayed randomly. Also you can add widget to displays a random Halloween joke on each page.
---
2. Halloween Vector Templates
Halloween Vector Pack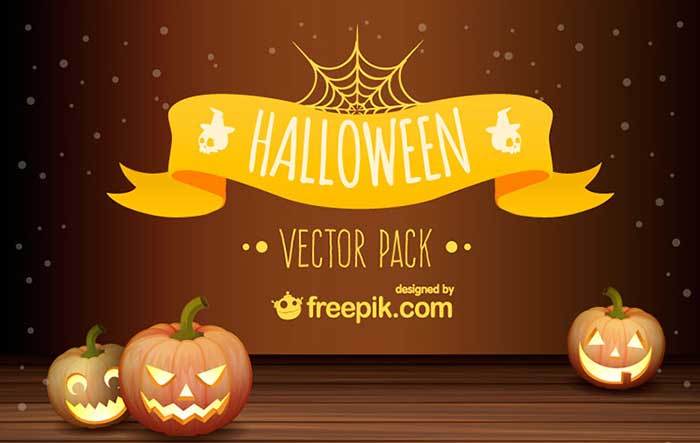 It is Packed with seasonal vector illustrations, pumpkins, hats, bats, stars, bunting, and spooktacular .ai file for anyone hoping to scare friends, customers, or maybe even themselves!
Best of all types folks at Freepik.com are giving this away for free to Wpdune.com readers. Absolutely free of costs.!!
---
Halloween Dance Party Banner
---
Final Thought
Give a trick as well as a treat to your website visitors for FREE here. I hope you guyz got something useful here. For any query or if you have something else related this article do comment below.